Do your kitchen cabinets appear to be past their prime? If this is the case, it is time to give them a makeover. And we are here to help you. Our professional kitchen cabinet refinishing service will completely transform those worn-out, fading old cabinets in a matter of days Watch as we completely remodel your kitchen so that not even you will be able to recognize it when we're done.
If you are doing a major kitchen renovation, it may be unusable for several weeks. Furthermore, the project has the potential to become extremely expensive rather quickly. It just might be time to refinish or reface instead of replacing.
But we know how much you want to transform your outdated kitchen into the kitchen of your dreams. We also understand the need of operating within the budget.
In such a case, we offer the perfect solution: kitchen cabinet refinishing!
Refinishing kitchen cabinets is a more time-efficient and cost-effective approach to updating your kitchen's appearance. There is no need to replace or reface the complete cabinetry when the cabinet doors are in such good shape. Simply repaint, touch up, or change the color of your existing cabinet doors to bring them back to life. Our industrial-strength extremely durable paint when properly applied will last for years saving you thousands of dollars from buying new cabinets.
When it comes to your kitchen, we don't believe in settling for anything less than the best. We'll give your kitchen the beauty and durability it deserves, while also providing the convenience and cost you require.
Our professionals will work their magic on your kitchen, utilizing the current layout to help you re-discover the possibilities of your space. Cabinet door refinishing is our specialty, and we have the greatest equipment, tools, and industry practices to achieve it. Our team of trained technicians will guarantee our work and your satisfaction.
After all, we have the skills and experience to make your dreams a reality.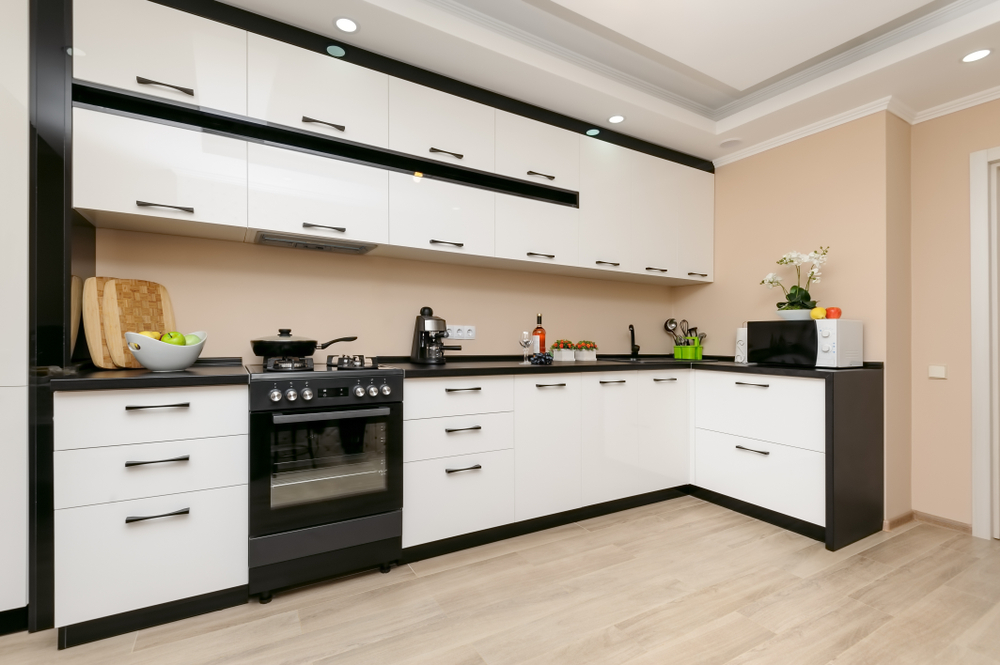 When people want to renovate their houses, it's common for them to think of ripping out and replacing the kitchen cabinets first. This might result in a project that is excessively messy and costly. Cabinet refacing is an alternative to consider, but if you decide that you want to update the cabinets in your kitchen, our company's refacing service offers the greatest value and outcomes. Contact us now to learn more. If you don't want to replace the complete cabinet unit or reface it with new cabinet doors, you may simply refresh the outside to make it new and fresh. The process of cabinet refacing has been done for years. We can simply keep the existing cabinet boxes and remove and completely replace the cabinet doors. This is a way to completely change the door design, and look giving you that spectacular new look. Cabinet refacing will give you the closest new look possible. Replacing the doors entirely gives you more options than just refinishing. Nothing wrong with refinishing but replacing is the next level up and will cost more but it would be worth it.
When you're ready for a completely new appearance in your kitchen or bathroom, but your current cabinets are still in excellent shape, you might choose a partial remodel. The Cabinet Door Replacement service offered by our company is an excellent alternative to spending time and money on a whole kitchen redesign. Contact us now to learn more!
Maintaining your current cabinets while improving the outside with new, custom doors and drawer fronts is achievable with our Cabinet Door Replacement. We provide a vast range of door faces, edge profiles, and cabinet hardware from which to pick in order to customize your cabinets to your unique likes and preferences. Schedule a free, in-home estimate now to get started on your journey to a more contemporary, fresh, and functional kitchen.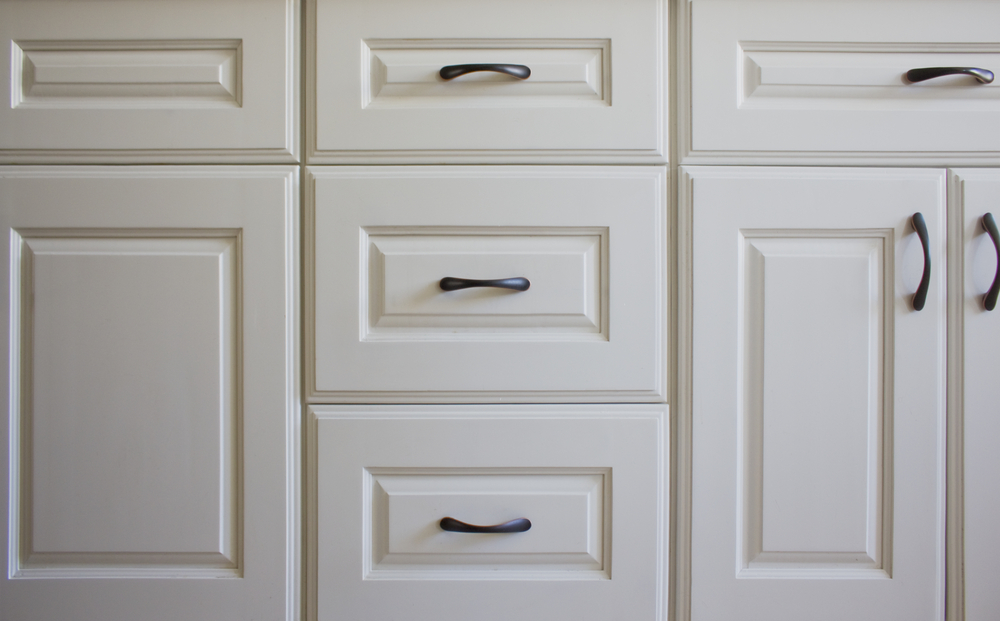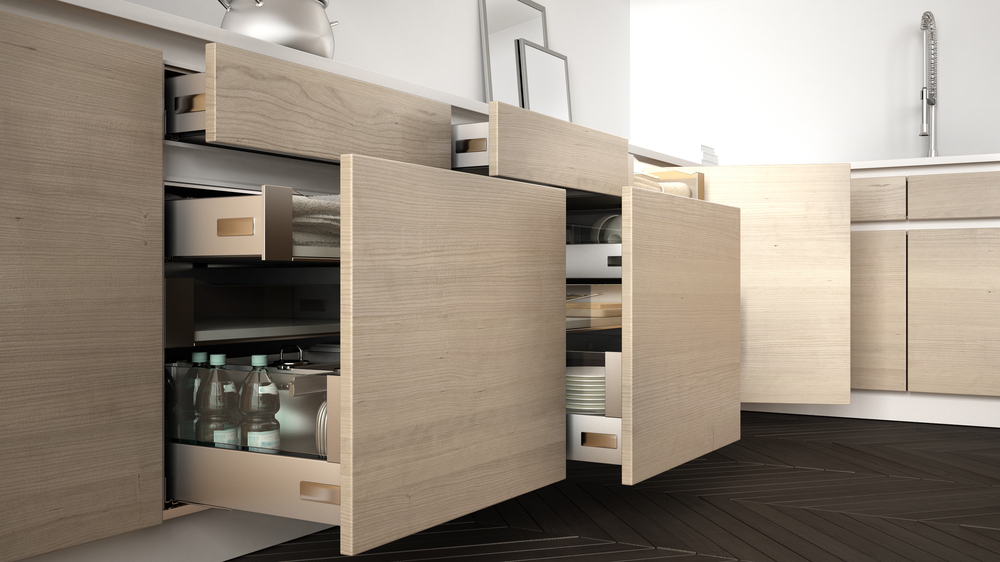 We work with professional designers in order to help our customers in designing the kitchen cabinets of their desires. Customers receive personalized guidance throughout the whole process, as they work one-on-one with them. Our experts can answer any of your queries, make adjustments before and during the process, and connect you to reputable companies for installations, delivery, countertops, and appliances. Contact us if you'd like to speak with one of our experts or see some sample kitchen cabinets. When you hire our company, you can be certain that you are doing business with a reputable company. Every kitchen cabinet service that we do is backed by our 100% satisfaction guarantee. Whether we are doing cabinet refinishing, or cabinet refacing our quality of workmanship is second to none. Amazing cabinetry services at affordable pricing are yours to enjoy! For further information, please contact us.
Do you dream of an updated kitchen? Are your cabinets in excellent shape, and do you see no reason to replace them at this time? Do you ever wonder whether there is anything that can be done to help them? If you answered yes to any of these questions, you've come to the right place. We can help you in fulfilling your dream while also saving you money in the process.
Most families spend the majority of their time in the kitchen, so it's important that you really like the space.
Many people would like to make a number of changes to their kitchen, but they believe that doing so will be too expensive. While a complete kitchen redesign can be a time-consuming and expensive project, painting cabinets can be completed at a fraction of the cost of refacing or replacing cabinets. The entire procedure can be finished in as little as ten days, depending on the details. Refinishing your cabinets will give you a completely new look, change the vibe in the kitchen, and potentially can brighten up the entire space. Many of our customers have dark wood-painted cabinets and just by changing it to off-white, you would be amazed at the outcome.
Get a FREE online cabinet painting quotation today! Let our team show you what a difference painting your current kitchen cabinets could be and how many thousands of dollars you can save.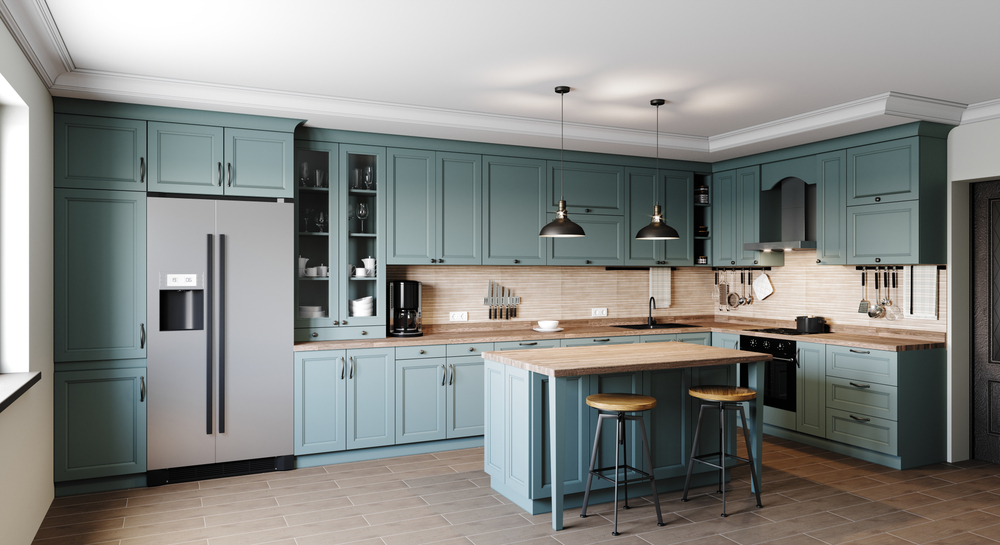 FAQs About Cabinet Painting
A new cabinet painting will make your cabinets look better by adding clean paint and making a few small changes. In other words, cabinet repairs are when the door or the cabinet's "face" is completely changed. Most of the time, the removable parts are put together so that the trunk can be painted away from the worksite, or contractors may set up a spray booth on-site or offsite and have more room for paint. Painting is done, and the part is put back together. The length of time it took depends on a lot of things, like how big the cabinetry is and how skilled the contractor is when the work is done.
How much does cabinet painting cost in Edmonton?
Many factors can impact the cost of cabinet painting, but the most significant is the number of painted cabinets as well as the price of paint. The typical cost to paint kitchen cabinets starts at $3,000 and may rise to as much as $7,000.
If your contractor charges you by the cabinet or drawer, a typical rate would be between $85 and $120 per cabinet or drawer. Most Canadian contractors, on the other hand, will give a reduced price for a larger number of cabinets, so it makes sense to have them all painted at once.
Should you update your cabinets?
Over time, cabinets will start to look dark and dingy because they have been used a lot. Sometimes fashion changes and old appliances can start to look like they belong in a time warp. For some people, it can be hard to decide if they should change their home or not. If you don't want to replace or refinish the cabinet, cabinet refinishing might be the best option. It can also do a lot for the look of the kitchen.
The Best Cabinet Painting in Edmonton
Our company strives to meet and exceed the expectations of each and every customer when it comes to cabinet painting services. When you hire us to paint your cabinets, you will notice a significant difference instantly compared to other painting companies. Hiring a high-quality cabinet painting company is a big decision, and we'll help you make the right choice by providing amazing painting services. We constantly check with our customers to make sure they are satisfied before we leave the work and any necessary touch-ups are performed. We make sure that the new job is completed correctly the first time by a professional cabinet painting contractor.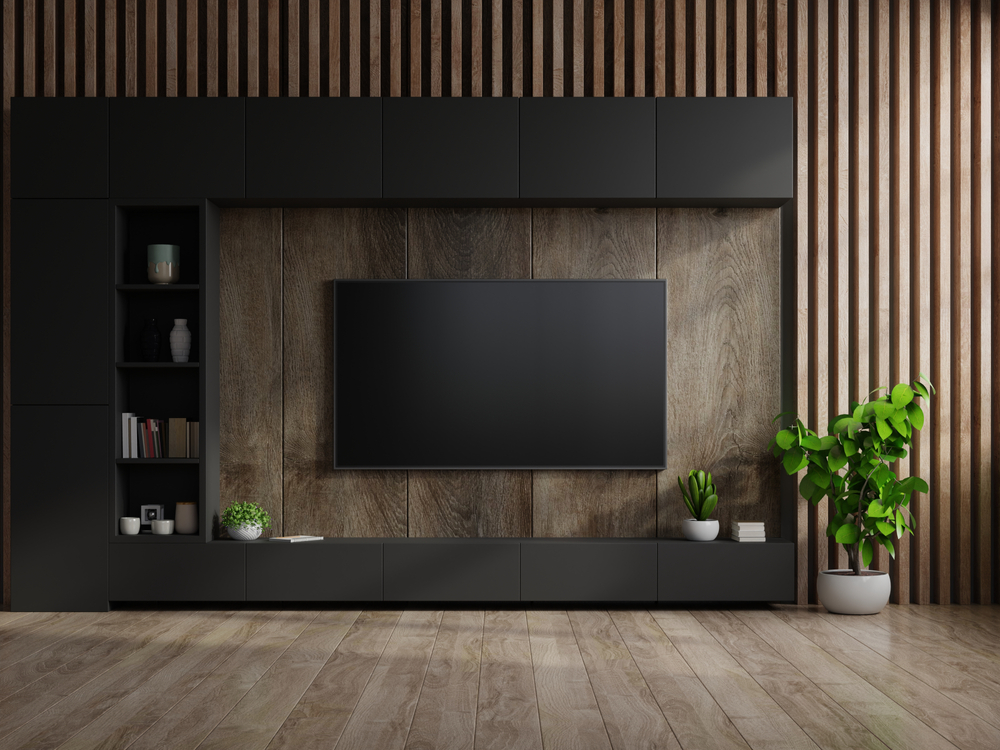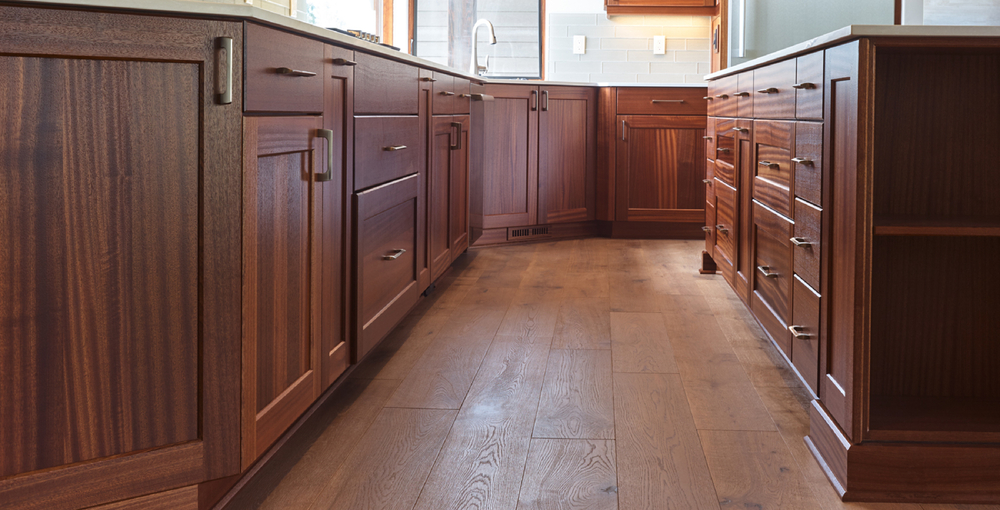 Cabinet Refinishing Service
Kitchens are the beating heart of any home, and they should be warm, inviting, and cheerful. You should consider remodeling your kitchen if these words do not adequately describe your space. Our company provides high-quality kitchen cabinet refinishing services to offer your home a new look and a new design. What's the best part? Compared to a full-scale makeover, kitchen cabinet refinishing services are a fraction of the price. You can finally give your home the makeover you've always desired without having to break the bank.
You could save yourself thousands of dollars by renewing your kitchen cabinets with a fresh coat of paint. Replacing your kitchen cabinets is an extremely pricey endeavor. Painting your kitchen cabinets may be a time-consuming and frustrating task. It is a challenging process to complete on your own to ensure that they are absolutely excellent. It is possible for you to increase the value of your house without having to undertake a costly makeover by just painting your cabinetry. Not only will they appear stunning, but the grime and grease built up will be a thing of the past.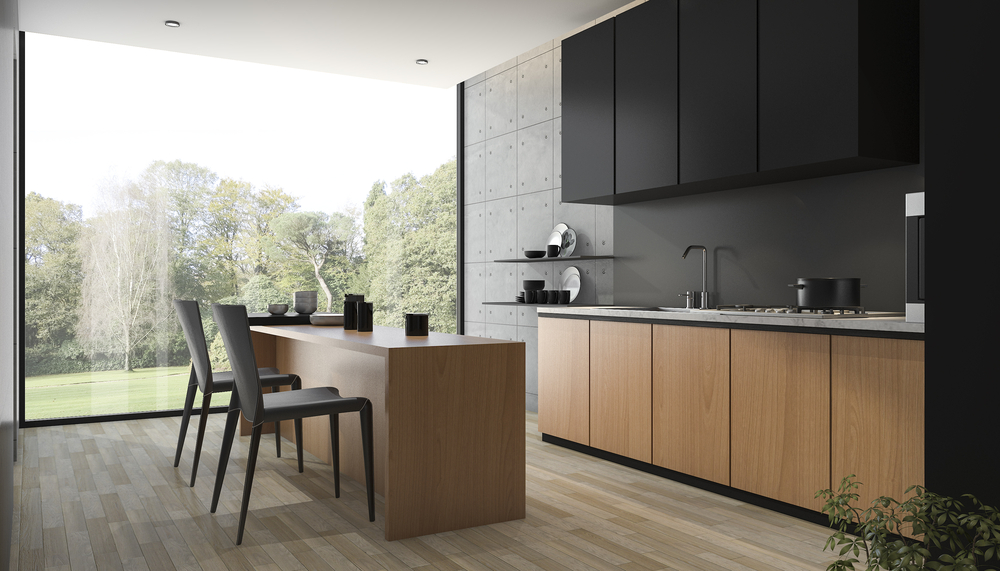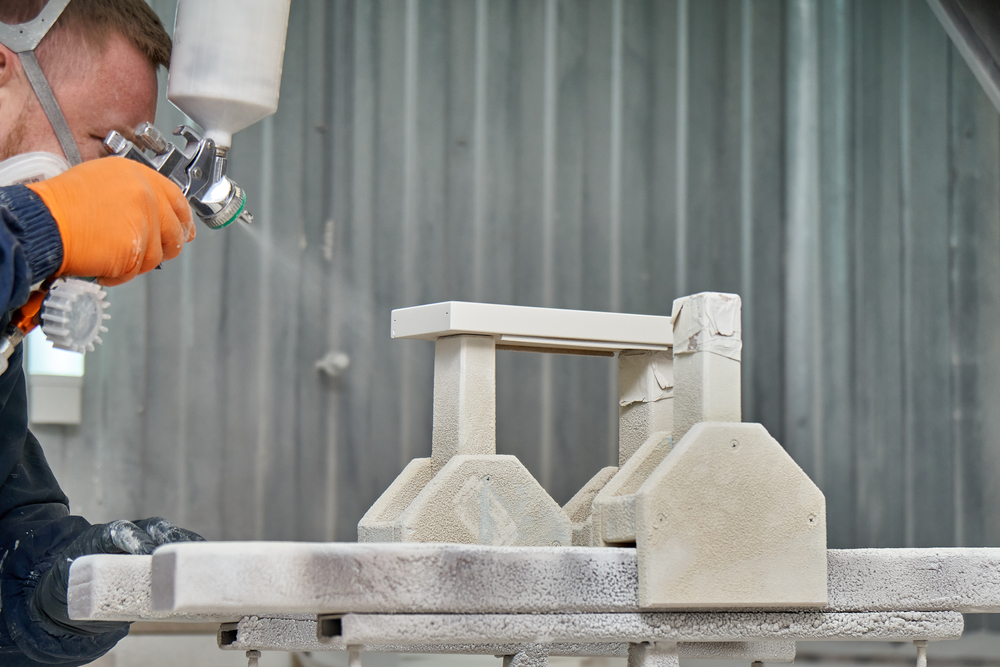 If your kitchen cabinets are in desperate need of a facelift but you are unable to replace them, don't be discouraged! Spray painting your kitchen cabinets will help you to give them a new look by giving them a new color.
Many paint professionals advocate spray painting kitchen cabinets to get smooth and professional-looking cabinet surfaces that are particularly smooth and professional-looking. This method can be easier than working with a paintbrush and roller, but it takes some time and practice to really get the hang of it. The use of spray paint for kitchen cabinets is also an option if your cabinets have raised panels or a large number of areas that would be difficult to paint with a paintbrush or roller.
It is recommended that you get a particular sprayer if you plan to spray paint your kitchen cabinets. This will make the job easier. It won't take long for your pointer finger to become uncomfortable if you attempt to do this task using standard paint cans.
Frequently Asked Questions About Cabinet Refinishing
Is it worth it to refinish kitchen cabinets?
Instead of replacing these sturdy cabinets, refinishing them can help you save both time and money. Making the decision to refinish rather than replace kitchen cabinets is also more cost-effective; according to Ballard, you may save up to $5,000 by doing so. Of course, if your cabinets are made of something other than wood, refinishing may not be an option for you.
What is the difference between cabinet refacing and refinishing?
As previously stated, when you reface your cabinets, you are installing new material on top of the old cabinet frames and replacing the interior doors and drawer fronts. When you refinish cabinets, all you are doing is altering the finish, or color, of the materials that are already in place.
If your cabinets are in good physical condition, refinishing them may be a far more cost-effective choice that will still result in a very pleasing alteration to the look of your kitchen. It is necessary that your cabinets be clear of nicks, chips, break, dents, and other flaws before proceeding with this method.
Is it better to refinish or replace kitchen cabinets?
If budget is your primary concern, refinishing is frequently the most cost-effective solution. According to estimates, refinishing cabinets costs around two-thirds the price of refacing, and refacing costs approximately 70 to 80 percent of the price of installing replacement cabinets.
How much will it cost to reface my kitchen cabinets?
A professional cabinet refacing job for a standard 10-foot-by-12-foot kitchen starts at roughly $80 to $100 per linear foot for laminate materials only. For wood veneer materials, you should expect to pay the same amount, between $80 and $100 per linear foot. Hardwood will cost between $200 and $500 per linear foot without installation.