Commercial Painting Edmonton
Commercial Painting Edmonton is a professional painting contractor in Alberta. We provide quality commercial and industrial painting services to our customers throughout the province of Alberta.
Commercial properties are important for businesses, whether it is a retail storefront or a factory. If you happen to be a commercial business owner who wants to update your property and give it a facelift, we can provide the painting services you need.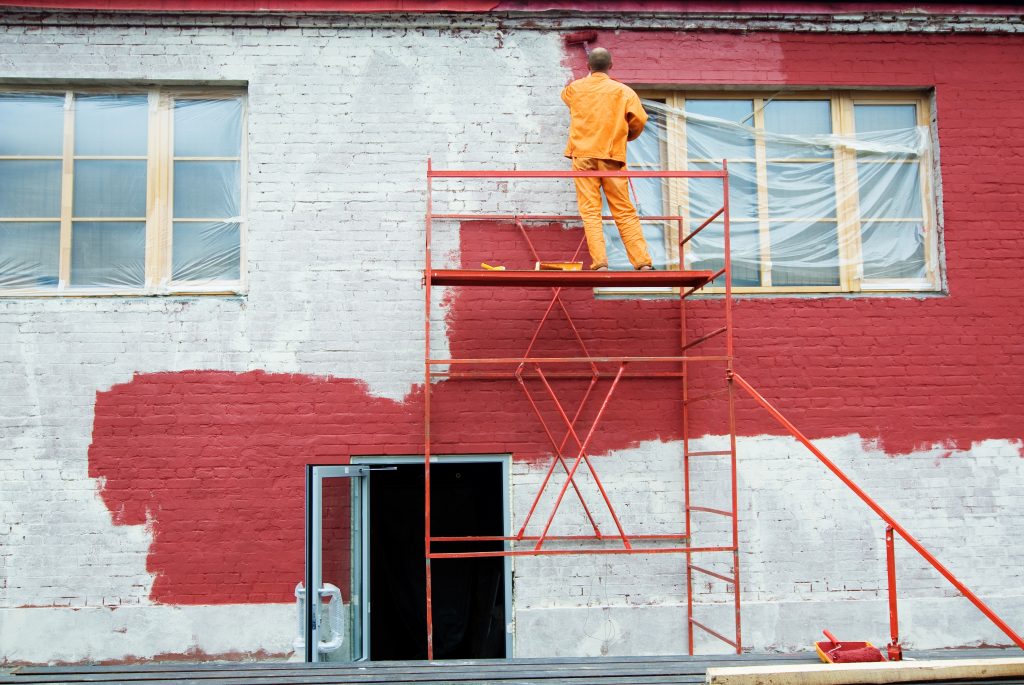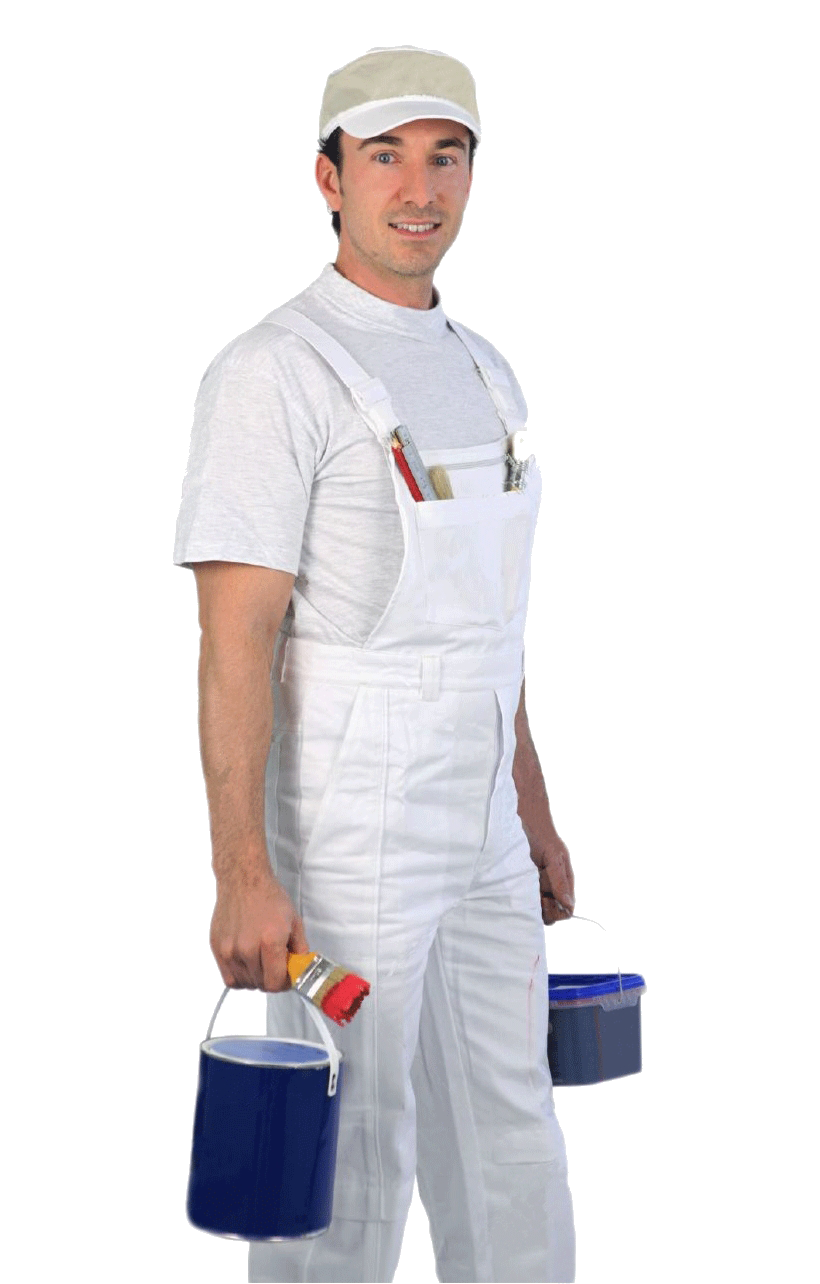 Importance of Commercial Painting
Why Hire a Commercial Painting Company?
Painting a commercial building is not for the faint of heart. Commercial painting should be done professionally so that it doesn't look sloppy and unprofessional. It also needs to be durable, which means choosing high quality materials such as oil based paints or water-based paints with UV protection. If you are looking for an Edmonton commercial painter company, contact us today.
Hire Professional Painters for Your Needs on House Painters Edmonton
Painting your home can be a daunting task, which is why it's often left for the professionals. Fortunately, our residential house painting services come with many benefits to help make things easier for you and your family.
We use professional-grade paint that provides years of wear without fading or chipping like less expensive alternatives do.
We use a three-coat system to ensure there are no chipping or peeling issues in the future. This means you won't have to worry about doing any touch-ups for many years.
Your time is valuable, and we know that, so we work quickly with minimal disruption on your property.
The interior of your home will be more attractive with a fresh coat of paint, and we can also help to freshen up the exterior as well.
We have been serving Edmonton for over 5 years, so you know we're reliable when it comes to painting your home!
If you are interested in learning more about our residential house painting services or would like to book your appointment, please give us a call.
Our Other Painting Services
We also provide commercial painting services to our customers. We can help you with your warehouse, office or storefront needs. We also offer exterior and interior house painting, so if you want your home to be both freshly painted and looking great for the neighborhood, we can do it all.
We are located at EDMONTON AB (Alberta) Canada and we would love to hear from you soon. Give us a call or send us an email – our knowledgeable team is ready to answer any questions that you may have about the commercial or residential house painting services in Edmonton.
Commercial Painting in Edmonton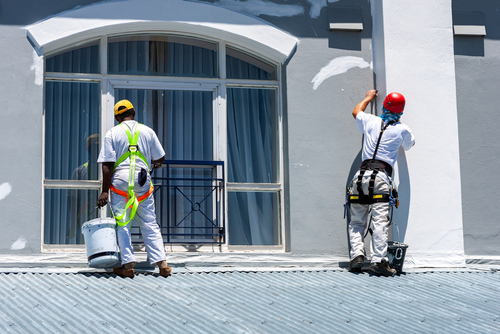 Commercial painting brings its own set of issues and requirements, which we are more than willing to assist you with. Furthermore, our commercial painters are capable of handling large-scale projects that many other home painting businesses are unable to complete. As a result, we can work around your business requirements in order to minimize disturbance to your company, your clients, and your staff. Anyhow, we will discuss with you all parts of the project, no matter what. In addition, we'll utilize low VOC paints for painting your commercial building, which will improve the overall quality of your business while also protecting your investment over the long term.
Our line of commercial painting covers interior painting, exterior painting, power washing, color consulting, and more. If you have a business property that needs expert painting services, please contact us right away. We will offer a clear and timely estimate and do the work as promptly as possible.
Having a well-painted commercial building is vitally crucial for the success of your company. Good commercial painting services, on the other hand, communicate to customers that you are a growing, successful company that pays close attention to detail.
Our company delivers high-quality commercial painting services and when it comes to painting the exterior and interior of business property, it may be a difficult task for an unskilled painter. With over 30 years of expertise, our professional painters know how to perfectly prepare and paint a variety of surfaces, ensuring that your investment will be long-lasting with a paint job that will look fantastic for years to come. We are firm believers in doing the task right from start to finish.
Professional Commercial Painting Services in Edmonton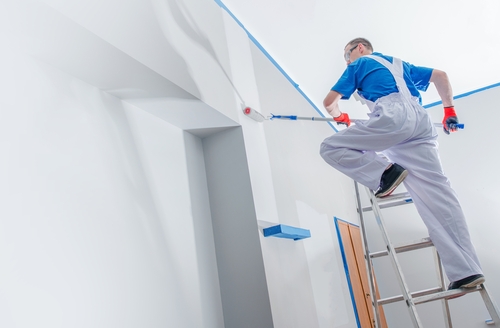 Interior Commercial Painting for Edmonton Businesses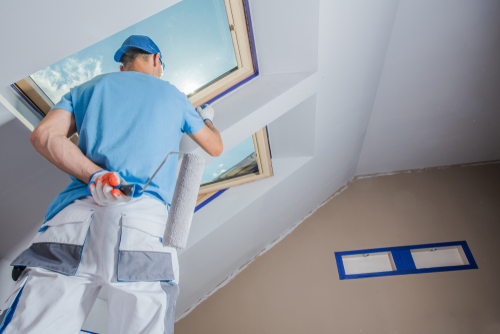 The interior of your commercial building will be one of the first things that potential clients will see when they walk into your establishment. You want this place to be pristine and to represent your company's image. Our company provides high-quality products and services to assist you in making a positive first impression on your customers.
If you are unclear about which paint would best complement your existing branding, our team can help you. Our company will give you the highest-quality paint to accurately represent your building. No matter how large or little your project is, we will always deliver the highest level of quality.
Our team will guarantee that you receive paint that is both sturdy and long-lasting. In addition, we guarantee that our skillfully prepared surfaces will be precisely what you envisioned and that they will withstand the everyday rigors of your commercial space.
When you choose our company to complete your commercial painting projects, you will benefit from our experience. We have some of the most highly skilled painters in the industry using top-of-the-line equipment. When you choose us to repaint your business, you can be certain that you have chosen the best team for the job. We strive to achieve flawless outcomes that are done on schedule and with no mess left behind.
We believe that our commitment to the CORE quality system has played a significant role in our success and in earning the confidence of so many clients. The CORE stands for clear scope, operations reports, reach out and evaluate. Because of our open communication with our clients, we are able to guarantee that we are meeting their expectations at every stage of our commercial projects.
Commercial Painting Project in Edmonton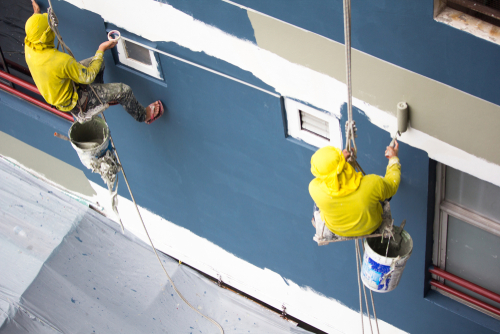 Edmonton Business and Commercial Painting Services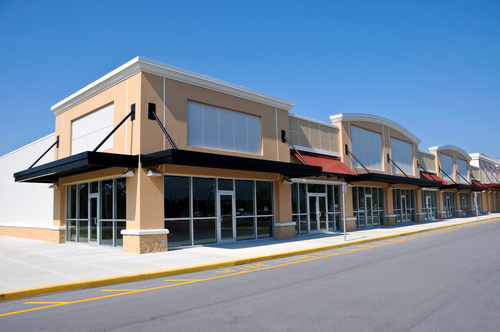 Our company has earned a reputation as a reliable provider of high-quality services for many years. Every year, we provide a highly-personalized service to 20,000 companies and commercial buildings.
We designate a single point of contact for each commercial project who is highly specialized. Our customers can therefore rest certain that they will get complete assistance throughout the duration of the project and beyond, knowing that their commercial properties are in good hands. We provide a comprehensive variety of painting and coating services, as well as knowledge in a wide range of industries; we will always be able to deliver exactly what you need.
Many commercial business owners are dreading the prospect of having to repaint their properties at some point. The interruption to business operations and potential profit loss that can occur as a result of downtime can be seriously damaging.
Our professional interior commercial painters are well aware of the challenges that business owners encounter. They prepare meticulously with commercial customers to maximize the efficiency of the painting professionals assigned to each company's painting project. Commercial painting contractors will clearly discuss the process and products that will best suit your individual project requirements, work around the demands of your operations in terms of scheduling, and offer cost-effective and long-lasting solutions that will preserve your commercial properties for many years to come.
Interior Commercial Painting made easy in Edmonton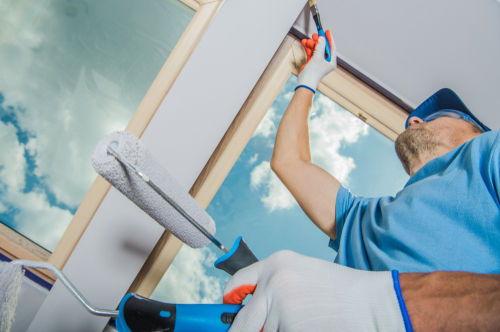 Edmonton Exterior Commercial Painting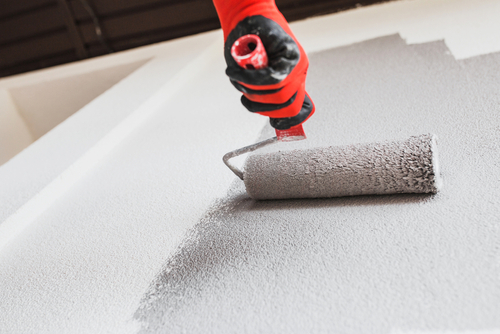 Excellent exterior painting of commercial buildings requires a thorough grasp of the substrate requirements, as well as years of expertise working in the local environment, as well as skillful surface preparation, and appropriate coating selection. Our company employs highly skilled exterior painting specialists that consistently provide high-quality results while causing the least amount of inconvenience to our client's operations.
With our team, Commercial painting professionals will clearly define the painting techniques, methods, and products that will best meet your specific needs, work within the constraints of your operations' schedule, and recommend cost-effective solutions that will enhance and protect your buildings for years to come. We are committed to providing a high-quality experience and professional results on each and every project, every single time.
Our company is here to support you and your property as you navigate the ever-changing world in which we live. Whether painting on the interior or outside of your property, our highly-trained commercial painters will provide outstanding results while keeping you stress-free throughout the process. We will work with you to meet the demands of your hectic schedule while minimizing disruption to your company's operations. Contact us and get your free estimate.
Schedule your estimate today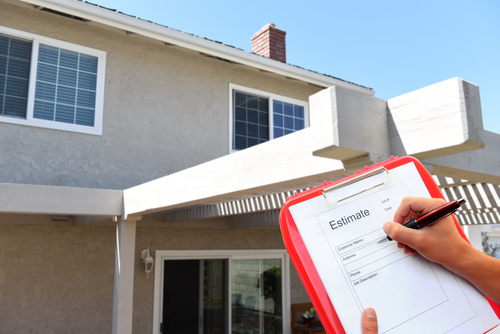 Professional Commercial Painters in Edmonton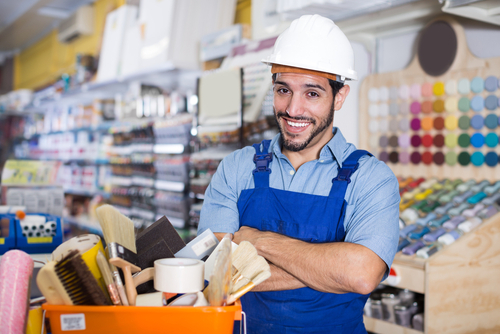 Businesses are valuable assets that should be maintained with the utmost care by qualified professionals. Professional commercial painters can provide complete and fast commercial painting services, no matter how large or little your painting requirements may be. Requesting a free painting estimate for your next project can help you keep your company safe and looking its best.
Frequently Asked Questions about Commercial Painting in Edmonton
What does commercial painting mean?
What makes a good commercial painter?
How do you quote a commercial painting job?
How do you paint commercial space?
What does commercial painting mean?
Commercial painting refers to painting projects carried out for businesses. It is common for this style of a commercial painting project to be done on a huge scale. Restaurants, manufacturing, and major residential complexes are among the enterprises involved in this. Depending on the business, the majority of the painting done in this area is functional rather than aesthetically pleasing.
What makes a good commercial painter?
How do you quote a commercial painting job?
How do you paint commercial space?