House Painters in Edmonton AB
We are one of the top-rated interior house & Residential painting companies in the area. Understanding how properly completed interior home painting can play a key part in boosting the overall appearance of your property is important. As a result, our skilled house painters are always available to provide you with services that are tailored to your individual needs. As a professional painting contractor, we can help to make your home one of the most attractive homes in your neighborhood.
We have the ability to give you the most appropriate and timely exterior or interior house painting services, which is probably why so many people choose us with confidence for all of their painting needs. In order to obtain a free inside painting cost estimate from us as one of the top local painters, please contact us today. Our professional painting consultants are always available to provide you with the most appropriate in-home painting solutions.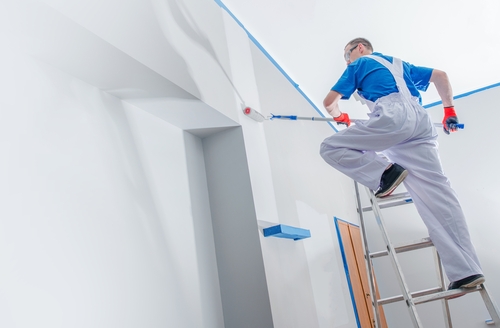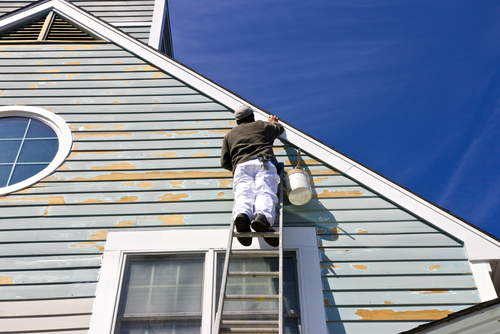 House Painters Near Me in Edmonton
Need a professional paint job completed in your region quickly and with high quality? We're your local house painters, and we're making happy clients by finishing high-quality house interior and exterior painting projects!
Our innovative painting process is a work of brilliance. We combine the correct amount of uniformed, experienced painters with a tested process and system that we've established over the past years to provide great results on every project.
Best Exterior House Painters in Edmonton AB
Our company is a well-established exterior house painting company in the neighborhood. We have painted thousands of homes of varying sizes and conditions, so we have the necessary knowledge and expertise.  As part of our work, we even painted the exterior of big housing complexes around the region.
When you call our office, we will schedule a time to come to your home and inspect it. We prefer that you be there when we meet with you, but if you are unable to do so, we can still visit your house as long as you grant us access. We will inspect the exterior of your home, including the siding or brick, as well as the doors and trim. We will provide you with a thorough scope of work as well as recommendations for the best paints and primers for the project. We want your home to remain in good condition for a very long period of time. After all, your house serves as a showcase for your friends and neighbors, and it contributes to our overall reputation.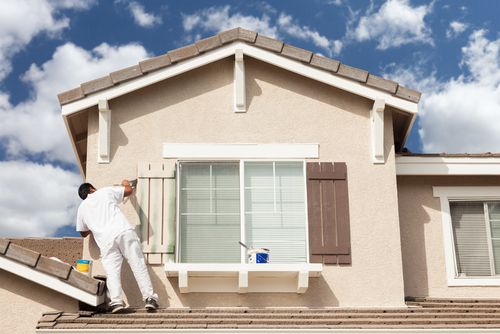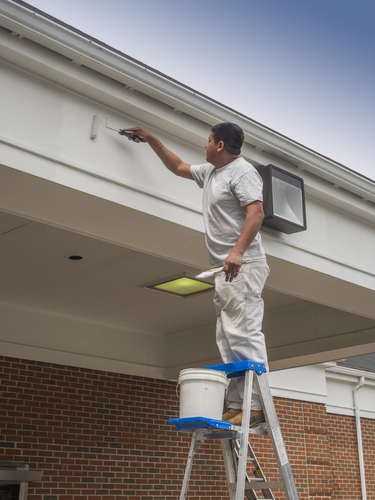 Exterior Painting for Edmonton residential and commercial customers
Our company has a great deal of expertise in the field of exterior painting. In fact, we are the finest in the business. We are able to provide finishes that are both aesthetically beautiful and long-lasting, as desired by our customers. 99.99 percent of the time, to be exact. A home that has been painted but may peel within a year is not worth the money if it was just badly prepared or if it was painted with low-quality paint and supplies.
We have painted a significant number of houses in the area, whether large and small, new and old, depending on the job's requirements. Every home we paint is different – some are quite basic, while others are more challenging owing to the height, condition, and presence of electricity lines and other infrastructure and utilities on the property. However, we were able to complete it effectively, and our customers are pleased enough to recommend us to others.
Interior Painting in Edmonton AB
Painting your house by a professional can radically transform the appearance and feel of your property. As expert painters, we have the essential abilities for adequate surface preparation, as well as a thorough understanding of the wide variety of coating and printing options available.
Making the appropriate color selections can completely transform your house or business, altering the atmosphere and dynamics of your space to create something completely new and appealing! If you are seeking affordable-pricing painting services in your neighborhood, you have come to the right place. We offer competitive pricing on all painting services throughout the local area. 
We are one of the top Interior Painting companies, and we can completely transform the interior of your home or workplace with a few fresh coats of paint. contact us now and we can give you a quote online or call us and explain it in detail to you.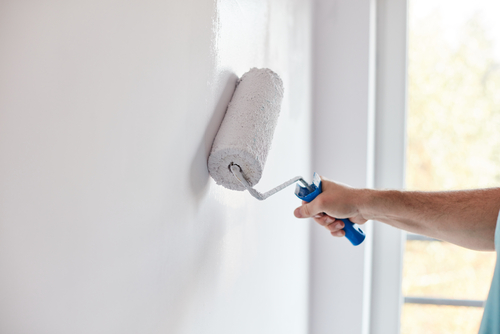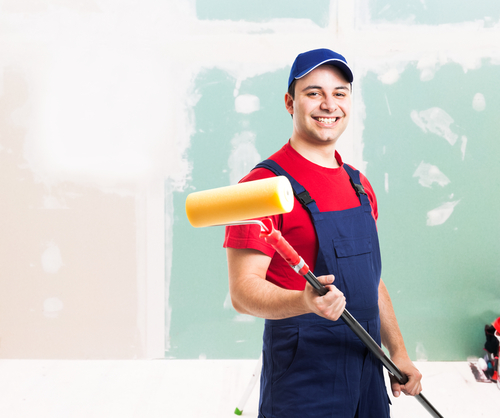 Imagine waking in a living space that looks clean with colors that perfectly fit your aesthetic. At our company,  we want to help you turn your dream into a reality, which is why we provide a range of house painting services for you to choose from.
When you hire us to paint your home, whether it's the interior or exterior, you'll get the high-quality results you want in a timeline that's unexpected! Our friendly, uniformed team has experience painting virtually anything you can think of, and we can't wait to help you!
Exterior Painting Services in Edmonton
Exterior house painting is the most efficient way of boosting the curb appeal of your home. Our firm makes it easier than ever to give your house a complete makeover without the hassle, frustrations, or worries.
Our team of highly experienced exterior painting specialists delivers quality results, ensuring that you receive a finished product that you can be proud of.
When you hire us for exterior painting services, you can be certain that you will acquire the finest quality paint job from a team of professional painters. Our mission is to provide outstanding experiences to our clients.  When you're ready to schedule your free painting estimate, contact us.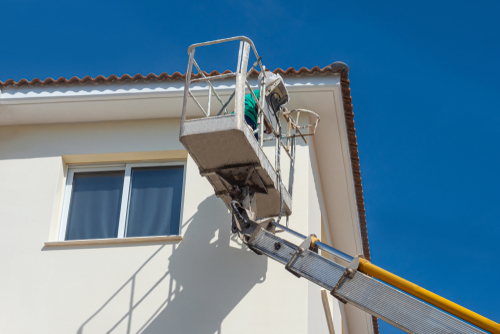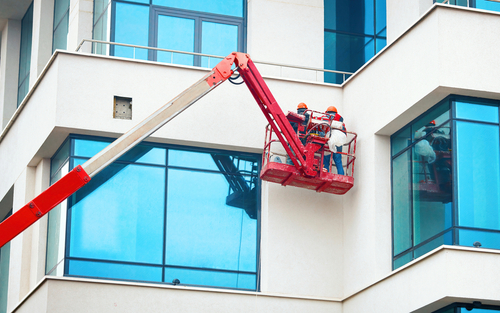 Edmonton's Professional Painting Services
Our company specializes in professional painting services, and this focus makes us a great source for skilled and reliable painters. We have been trained and devoted to delivering exceptional service and workmanship for both interior and exterior projects, and we are building a reputation for professionalism throughout the neighborhood one job at a time. Contact us now to learn more about how we can help you.
Painting Company in Edmonton AB
Are you looking for a reputable professional residential and commercial painting company that employs local professional painters in your neighborhood? Your local experienced painter is ready to help you! Our company specializes in interior and exterior painting services, as well as residential and commercial painting in the surrounding area. We've got you covered no matter where you are!
Making the decision to hire a painting business to paint your home, condo, workplace, or any other living area is something that almost everyone must do at some point. For home and business owners alike, we are here to make this decision as simple as possible! From the initial phone conversation to the last inspection, we make every effort to do our work to the best of our abilities.
To guarantee that you spend less time worrying and more time enjoying your new living space, our painting workers operate with the highest standards of quality, respect, and integrity.
Try us out on your next painting project, and we guarantee that it will put an end to your hunt for a painting company. Forever.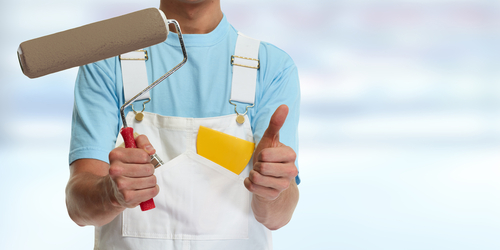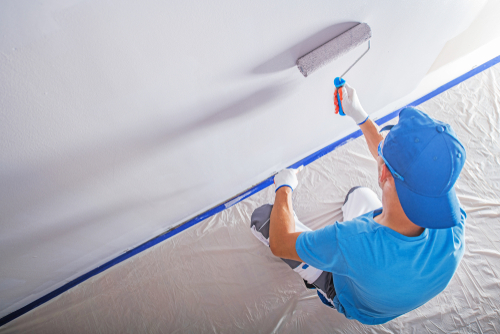 Residential and commercial clients
Our goal is to make the painting process as stress-free as possible for our commercial and residential clients. Our company's expert painters certainly know how to paint, but we always keep in mind that a great paint job also means great customer service.
Quality Painting Services in Edmonton
Our aim is to provide a painting service that preserves quality craftsmanship and respect for the client's property, while also providing excellent customer service to make the process as stress-free as possible. We are a great value in the business, providing professional results at a fair price.
The vast majority of our projects are residential in nature, both exterior and interior. Because of our specialization, we have been able to fine-tune our craft to meet the specific needs of houses and businesses, resulting in a paint job that will last for years to come.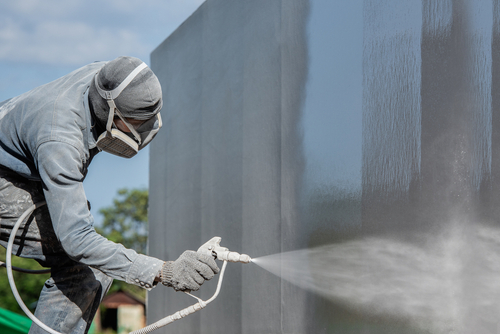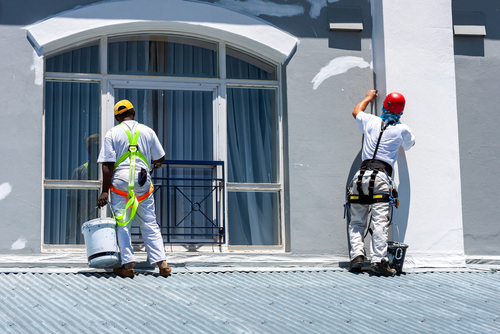 Commercial Painting Services for Edmonton Residents
For many years, our company has been managing commercial painting projects. We are capable of performing both interior and exterior painting projects while causing the least amount of inconvenience to your business possible. If necessary, we can work outside of normal business hours or on weekends to guarantee that your company remains fully operational over the course of the project.
At our company, we only hire professionally trained commercial painters who are capable of completing your job exactly the way you want it done.
House Painting Services in Edmonton Alberta
Anyone could take up a brush, choose a color or a combination of colors, and rub them on your walls. But that's not what you need! When you're out and ready to remodel your home, whether it's through staircase painting, fence painting, brick painting, wallpaper installation, or kitchen cabinet spraying, you'll need more than just a regular painter to get the job done well. When it comes to color, you want a brand that knows your personality as well as the style you want to express via your colors. This makes it easy to select the most appropriate and complementary colors and to perform the most effective painting technique. Regardless of the scope of your painting project, our team is completely prepared and experienced to handle all your painting needs.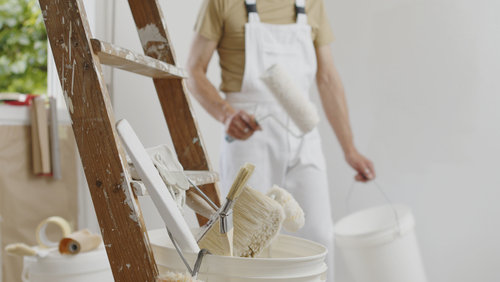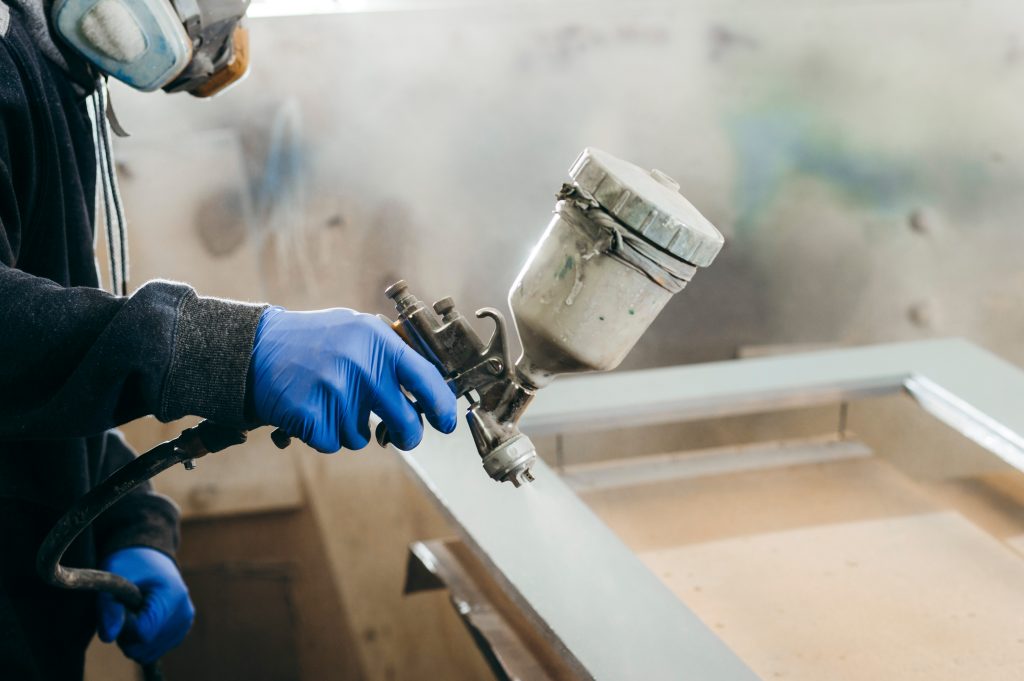 Kitchen Cabinets in Edmonton
Have your kitchen cabinets seen better days? Are you thinking of upgrading the cabinets in your kitchen?
You may save yourself thousands of dollars by just repainting your kitchen cabinets in a more modern style. Renovating or replacing your cabinets is an extremely pricey undertaking. It is possible for you to increase the value of your house without having to undertake a costly makeover by just painting your kitchen cabinetry. Not only will they appear stunning, but the grime and grease that has accumulated will be a thing of the past.
Painting your cabinets may be a time-consuming and frustrating task. It is a challenging process to complete on your own to ensure that they are absolutely excellent. Give us a call and let us take care of all of your kitchen cabinet painting needs. Our painting professionals are ready to begin beautifying your kitchen.
Customer Testimonials from Google
Frequently Asked Questions about House Painters in Edmonton AB
How much do painters charge in my area?
To paint a 1200 square foot home, the cost of painting each square foot is around $2.5-$3 CAD  (plus HST). Also, for the large-scale homes, people inquire as to the cost of painting a 2000 sq ft property. Your best to get an actual quote for the work needed to be done. These are just averages and can change depending on each situation.
How much does it cost to paint the interior of a house?
On average it costs around $2.20 per square foot to paint the interior of a home on average. If you include painting walls, trim, and ceilings the cost per square foot is $3.80. If repairs are required before painting, you should expect to pay a higher price.
How much do painters charge?
The cost of home painting services might range from $25 to $75 per hour, depending on the experience of the painters. The pricing is determined by the services you desire, the type of paint and material used, and whether you require interior or exterior painting services.
How much does it cost to paint a room in Canada?
For house painting, the average price spent per room is between $250 and $400, which includes the cost of paint and other supplies used. In general, the cost per room lowers the greater the number of rooms that must be painted in a single work.