Residential House Painting Edmonton
If you're looking for a painting contractor in Edmonton, then look no further.We offer a wide range of services including the full spectrum of residential house painting. From interior to exterior, we can paint your home and make it look like new again. We work quickly and efficiently, making sure that your property is ready before winter sets in. Contact us today to speak with one of our experienced representatives about how we can help rejuvenate your home's appearance.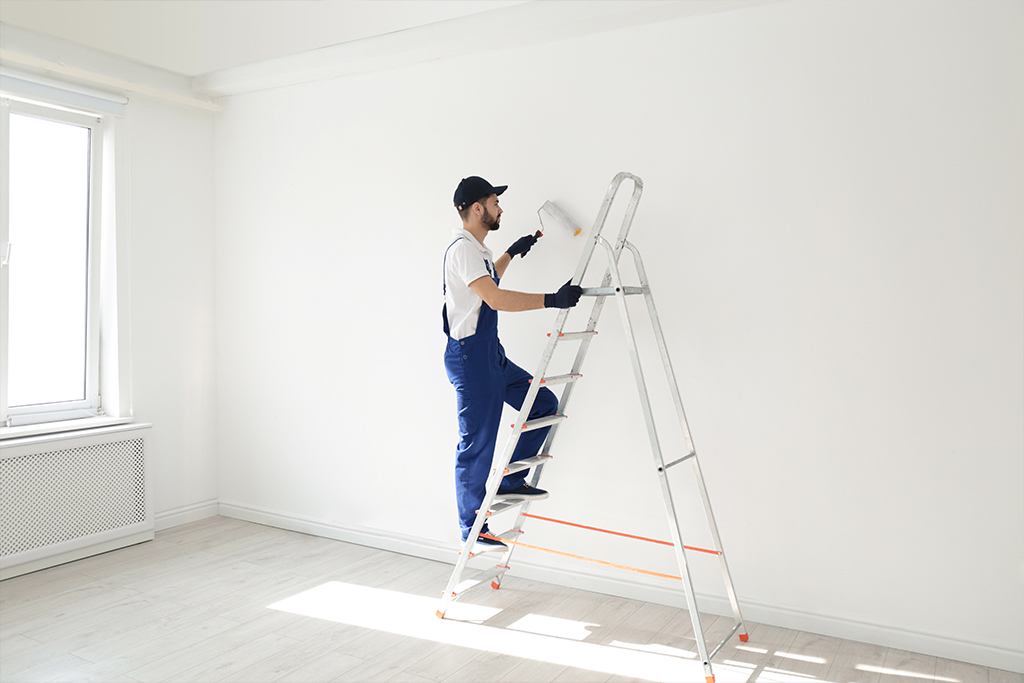 Residential House Painting Edmonton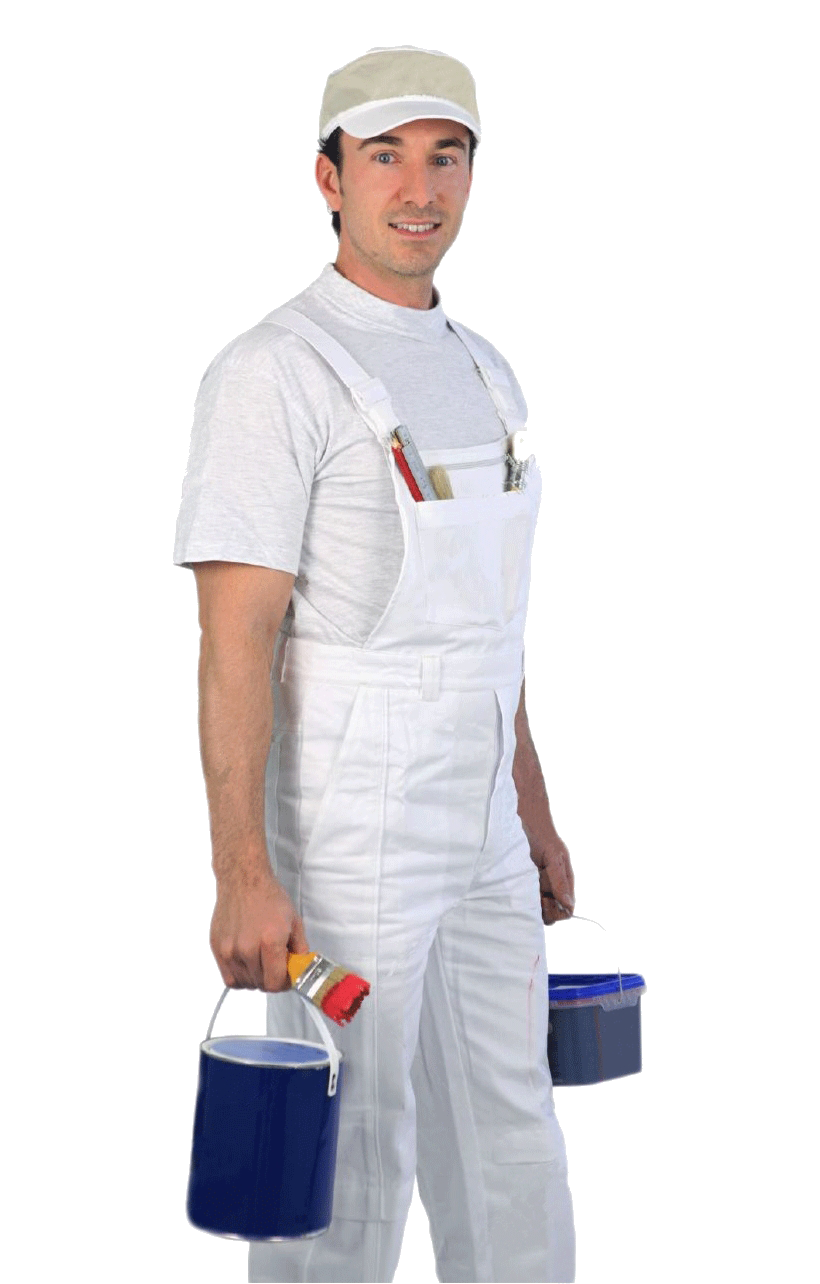 Benefits of Painting Your Home
We proudly offer residential house painting in Edmonton. Our experienced painters will transform the look of your home with our long-lasting and cost-effective exterior paint solutions, or help you turn any room into a showpiece by providing interior residential painting services.
Our exterior paint solutions come in dozens of finishes, so you can choose the one that suits any style. In addition to residential house painting services, we also offer a variety of other home repair and maintenance services.
Hire Professional Painters for Your Needs on House Painters Edmonton
Painting your home can be a daunting task, which is why it's often left for the professionals. Fortunately, our residential house painting services come with many benefits to help make things easier for you and your family.
We use professional-grade paint that provides years of wear without fading or chipping like less expensive alternatives do.
We use a three-coat system to ensure there are no chipping or peeling issues in the future. This means you won't have to worry about doing any touch-ups for many years.
Your time is valuable, and we know that, so we work quickly with minimal disruption on your property.
The interior of your home will be more attractive with a fresh coat of paint, and we can also help to freshen up the exterior as well.
We have been serving Edmonton for over 5 years, so you know we're reliable when it comes to painting your home!
If you are interested in learning more about our residential house painting services or would like to book your appointment, please give us a call.
Our Other Painting Services
We also provide commercial painting services to our customers. We can help you with your warehouse, office or storefront needs. We also offer exterior and interior house painting, so if you want your home to be both freshly painted and looking great for the neighborhood, we can do it all.
We are located at EDMONTON AB (Alberta) Canada and we would love to hear from you soon. Give us a call or send us an email – our knowledgeable team is ready to answer any questions that you may have about the commercial or residential house painting services in Edmonton.
Residential Painting Services in Edmonton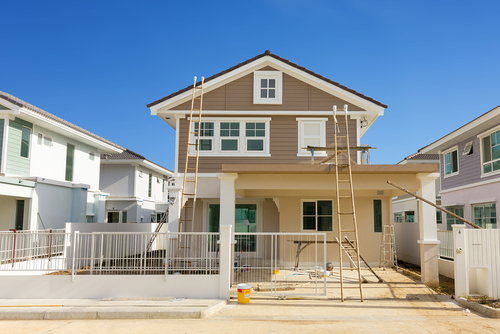 A new splash of color can make a significant difference in the appearance and vitality of your house, whether on the inside or the outside. Whether you're wanting to paint a few accent walls inside your house or want to completely redesign the exterior of your home, our team of experienced painters is ready and eager to bring your vision to life!
When you choose our team to paint your house, our residential painters go above and beyond to ensure that your home is properly cared for. The flooring and furnishings in your home will be protected, and if we're painting the exterior of the structure, we'll protect the landscaping as well. We'll work with you to choose colors, we'll confirm everything before we arrive, and we'll be accessible to answer any questions you may have. We want you to be completely happy, and we'll go to whatever lengths to ensure that happens!
A fresh coat of paint can have a significant influence on the interior of your house, from brightening up a living room to completely changing the color scheme! Taking weeks to attempt to complete the task on your own might also have a significant impact—but not in a positive manner.
Our company has made the process of having the interior of your home painted a whole lot less frustrating. We provide both speed and quality, so you don't have to reorganize your entire life simply to get your house painted.
Interior Painting Services for Edmonton Residents
Edmonton Exterior House Painting Services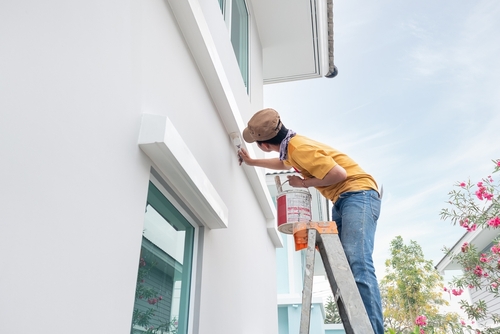 We can apply the same stroke of brilliance to the exterior of your home! When it comes to painting the exterior, whether you want a new front door color or to change the look of your trim and siding, our home exterior painting service will have your property looking its best.
Never underestimate the transformation that a new, clean coat of paint can bring to the outside of your house! Whether we're dealing with stucco, brick, wood siding, vinyl; cedar shingles, or wood trim; it doesn't make a difference to us. Our expert exterior house painters have years of expertise in painting any type of outdoor material. Contact us today for a free estimate to schedule an appointment.
Hiring a professional painting service has a slew of advantages over doing it yourself. In the first place, our team is well-trained in dealing with any painting challenges that may come up. They are aware of when they will need to power wash an exterior or apply caulk to a small hole in the wall. They're nice, and they'll be able to answer any questions about painting that you may have.
As our skilled painting teams are continually inspecting their own work, we can ensure that you will be completely satisfied with our residential and commercial painting services! Our painters will arrive on schedule and do the high-quality work you want in a timely manner. Essentially, when you hire a professional painting service, you are ensuring that your home will have a beautiful finish that will not require any touch-ups on your part.
Painting Project in Edmonton AB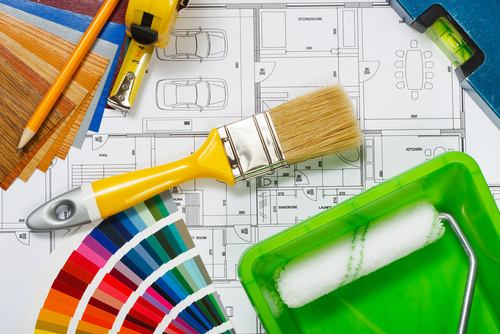 Condominium Painting in Edmonton Alberta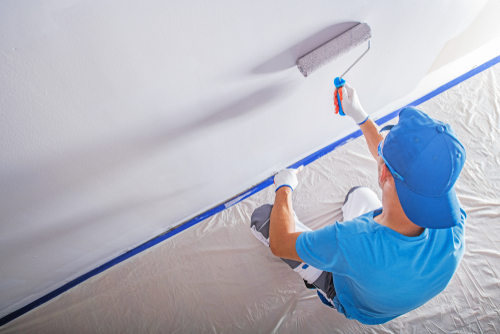 It may appear like painting your condo yourself, rather than employing a professional painting specialist, will be easier and save you money in the long run. However, this is not the case. It's true that doing it yourself maybe a little less expensive, but a professional painting contractor is exactly what it says they are: a professional painter. Your time and effort are valuable assets, particularly if you are repainting in order to sell your house. If you're wanting to hire someone, you may want to search around for the best price, depending on your financial situation.
We are happy to provide property care for condominium and apartment buildings, such as painting outside cement balconies, and our painters always adhere to the standards established by condo boards, landlords, and property managers when dealing with paintwork, repairs, and maintenance.
Our company takes great satisfaction in offering high-quality painting services for each and every job that we take on. The quality of our kitchen cabinet painting services is unparalleled, as we employ correct restoration processes, stains, and high-grade painting supplies and ancillaries. Our trained service specialist of interior painters is extremely skilled and competent. We make certain that we utilize high-quality paints and top-of-the-line tools in order to create custom kitchen cabinet paintings that will knock your socks off.
Edmonton Kitchen Cabinet Painting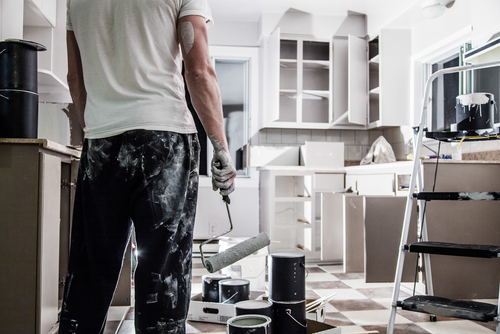 Your Expert House Painter in Edmonton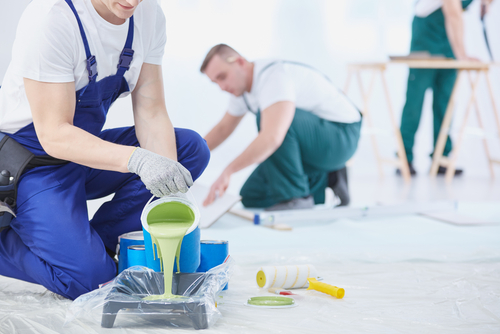 Our company offers a variety of specialized interior and exterior painting services, allowing for a smooth, seamless experience and great results in every property. We can help you with everything from updating your two-story entrance to painting the bedrooms in your house.
Finding the appropriate team to paint your house can be difficult, but working with our firm will provide you with peace of mind. Our expert painters will handle your house with the care and consideration that it deserves.
Imagine waking up in a living area that is bright and airy, with colors that are a perfect match for your own style. Our company wants to make this goal a reality for you and your family, which is why we provide a variety of residential and home painting services for you and your family to choose from. You will receive the quality you want in a time frame that is unexpected when you work with us, whether you require interior house painting or exterior house painting. Our friendly, uniformed team has years of expertise painting practically everything you can imagine, and we couldn't wait to be of service to you!
Painting Services for Homeowners in Edmonton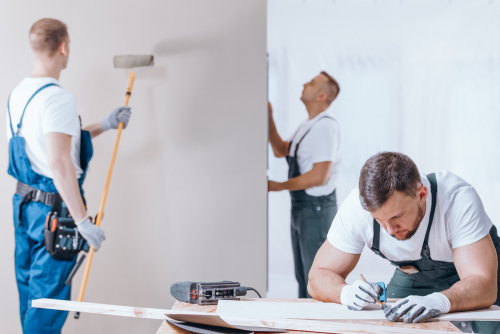 Painters Near Me in Edmonton Alberta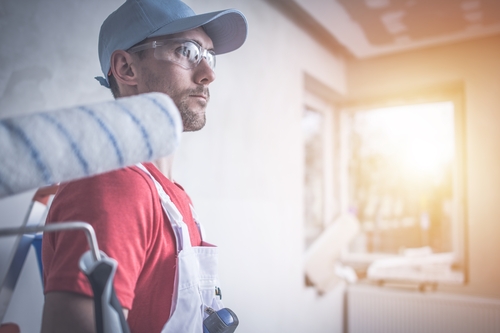 Need a professional paint job completed quickly and with high quality in your area? We're your local house painters, and we're bringing value to people all around the area by completing high-quality interior and exterior residential painting projects.
Our innovative painting system is nothing short of a stroke of brilliance. The right number of uniformed, professional painters combined with a proven and tested approach and system that we've refined over the years allows us to consistently provide great results on every project. Contact us now for a free estimate.
With great craftsmanship, dependability, and high-grade painting specialists at competitive prices, our firm is devoted to offering the highest level of client satisfaction. We make a significant investment in developing a profitable and long-term business relationship with each of our clients. We aspire to be one of the leading painting businesses, working in both the residential and commercial sectors of the industry. Our assurance to each and every customer is straightforward. If you need painting or repainting done, we guarantee that you will find us to be the best full-service painting company for the project.
Your Edmonton Repainting Specialist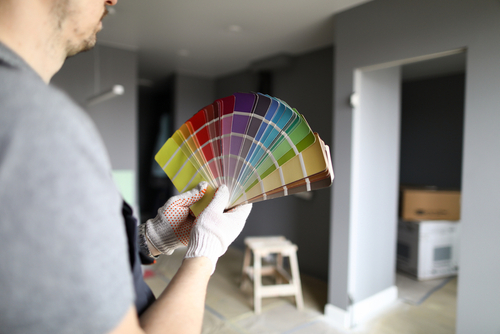 Flattening Popcorn Ceilings for Edmonton residents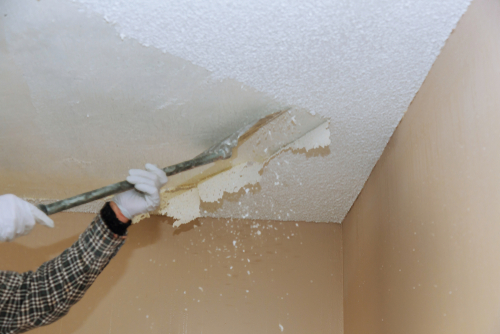 These older type ceilings, which are also known as textured ceilings or even cottage cheese ceilings, were a popular choice for homeowners building new homes between the 1970s and the 1990s. The reality is that these types of ceiling finishes have had several harmful consequences on the environment over time, as has been documented in numerous studies. Our goal is to educate you on everything related to popcorn ceilings, and we'll make sure to cover the numerous reasons why it's necessary to get your ceilings updated as well! If you have an older popcorn ceiling that you are wary of looking at, please reach out to us today! We're here to help you breathe new life into your room and get rid of that dreaded "cottage cheese" appearance on your ceiling!
Drywall is frequently the most cost-effective construction material available on the market. It is far more cost-effective than typical plaster, which necessitates a time-consuming installation process. Furthermore, it is incredibly simple to paint and opens up a whole new universe of possibilities in this way! Lastly, because of the way drywall is made from gypsum, it is extremely resilient and may be expected to survive for literally decades with no minimal issues.
Drywall installation and repair are essential steps in the majority of house improvement projects, particularly painting tasks. Our company has a team of drywall installation specialists and tapers who can guide you through the full process, from installation and drywall repairs to painting your walls in the color of your choice. This process all begins with the installation and repair of drywall that is done in a safe and professional manner utilizing only the highest quality materials available on the market.
Edmonton Drywall Installation and Repair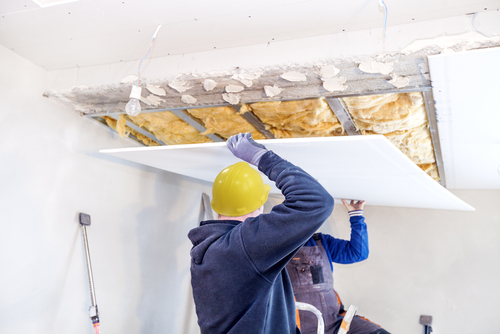 Edmonton Stucco Ceiling Repair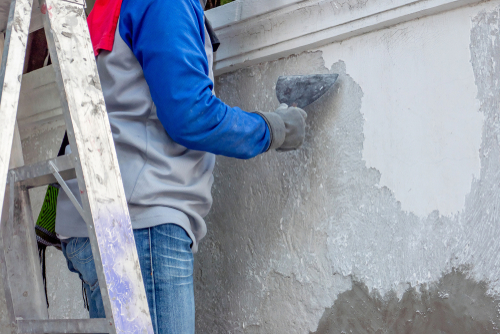 Because stucco (also known as popcorn) ceilings can create a variety of problems, it is critical to remove and repair them as soon as possible. Ceilings made of stucco are easy to damage, but they can be difficult to restore. Stucco ceiling repairs provide protection since popcorn ceilings are susceptible to the water damage caused by plumbing issues. They may also fade quickly as a result of the weather and sunlight, and they are particularly prone to dust, filth, and cobwebs, as well as to odors that have accumulated.
Please contact us and get a free consultation! It's important to remember that the exterior painting season is quite short, and you can't afford to miss any valuable time.
Our residential painting specialist will arrive on-site and do a needs-and-expectations assessment, as well as a professional color consultation and provide you with a detailed estimate.
Free Residential Painting Estimates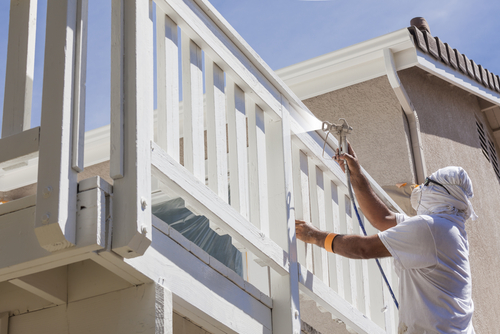 Staircase Painting / Staining for Edmonton area clients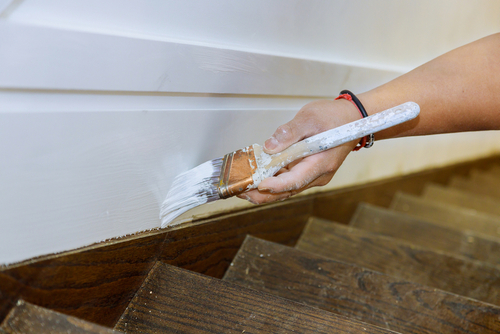 As a painting contractor, we are well aware that there is a significant need for staircase painting, staining, and refinishing services.
The stairs themselves are the first part of the structure to get damaged or worn out, resulting in irregularity and a shabby appearance for the treads. These issues will be much more noticeable if your steps are discolored, in which case there will be worn-out sections in the middle where most of the traffic occurs. The risers, stringers, nosing, and pickets are frequently damaged and worn out as well as if this wasn't terrible enough! For all of these reasons and more, you should hire our trained service specialists to come in and take care of your staircase painting, staining, and refinishing needs!
When it comes to home interior painting, there is a lot to think about when taking into consideration all of the numerous painting and decorating options available. No matter if you're considering doing residential interior painting, whether it's for a bedroom or a kitchen, the greatest interior painting will update and refresh your area from the inside out.
If you are seeking home interior painting inspiration or guidance in terms of house paint and painting internal walls, hiring professional house painters may help to alleviate the pressure. Aside from providing you with high-quality home painting, hiring qualified professional house painters will free up your time and energy so that you can focus on planning your next interior room painting job!
Edmonton's Interior Residential House Painting Services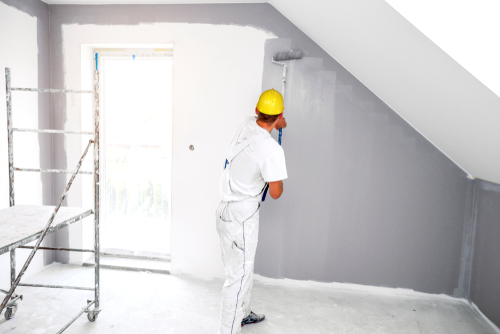 Wallpaper Installation and Removal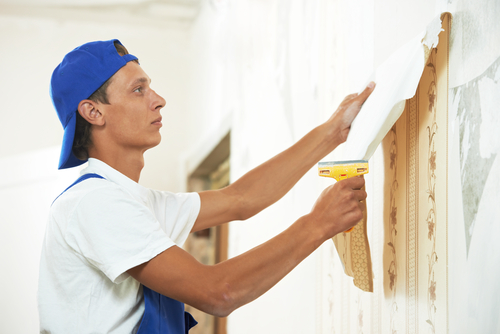 Wallpaper installation and removal may appear to be a simple task to the majority of people, but it is a delicate art that demands careful precision. To ensure that wallpaper sets correctly, you'll need patience, the right tools, plenty of time, and an acute sense of precision. Our company specializes in providing installation services for both commercial and residential clients. Our professional wallpaper installers will make certain that your rooms look their best.
Our company installs a wide variety of wall coverings, ranging from hand-printed to standard papers. We are experts in the installation of a wide range of materials, including paper, vinyl, acoustic wallpapers, grasscloth, fabric wall coverings, and film. Each and every piece of work is performed by specialists with the utmost attention to detail, and your complete satisfaction is guaranteed.
Frequently Asked Questions about Residential Painting in Edmonton Alberta
How much do painters charge per hour in Edmonton?
Can you just paint over the wallpaper?
How often should you paint your house exterior?
What time of year is best to paint the exterior of the house?
How much do painters charge per hour in Edmonton?
The cost of home painting services might range from $25 to $75 per hour, depending on the experience of the painters. The pricing is determined by the services you require, the type of paint and material used, and whether you require interior or exterior painting services. If the painters determine that more coats are necessary, they may charge an extra fee.
Can you just paint over the wallpaper?
How often should you paint your house exterior?
What time of year is best to paint the exterior of the house?