Stucco Removal and Repair
Stucco Removal and Repair is a procedure that you will want to leave to the experts. Here at our company, we are certain that we will be able to complete the work done. We will also be able to provide you with dependable services for flattening stucco ceilings. When we give you a price quotation, the stucco removal cost will be like music to your ears, and our high-quality work is well-known across the region. We are well-known for a wide range of services. Our skill set is diverse, and we are equipped to satisfy all of your stucco ceiling needs.
We have been in this field for many years, and as a result, we have been able to establish solid and dependable ways of doing stucco ceiling work. We have installed stucco ceilings, repaired stucco ceilings, and even rebuilt stucco ceilings. Our team has been able to establish an extremely effective and efficient way of meeting your needs for removing popcorn ceiling. Through all of this, we have indeed been able to accumulate innovation and creativity as well. You'll see that we work faster and more smartly than any other stucco contractor in the surrounding area.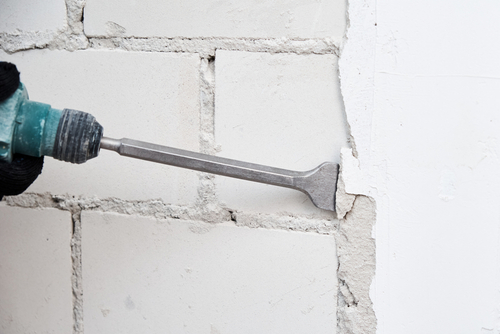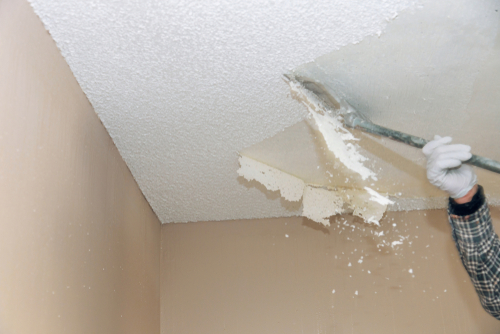 Removal of popcorn ceilings may be an extremely challenging task for anyone to handle, and if you need popcorn ceiling removal done in your house, it is best to hire a team of specialists to do the job for you. After all, the time and energy that you spend on this work will be better invested in another area. As a result, leave the work to the experts at our company. We will be able to come by when you book us for the project, and we will be able to ensure that work is performed in a timely, orderly, and professional manner.
Popcorn ceiling repair is different from popcorn ceiling removal services. To give you an example, if you just want the finest popcorn ceiling repair team to come by and fix the out-of-date ceiling, our team will be able to do so for you, and we will also go the extra mile to guarantee that you have reliable and impressive results from the work we perform. We are ready to work with you to repair the ceiling and bring it up to date in terms of design.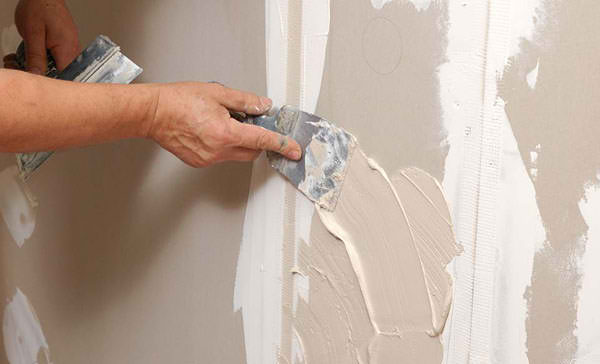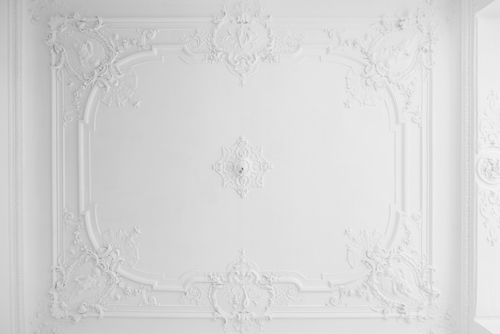 Stucco ceilings do not withstand the test of time and grow unsightly over the years. In the event of water seepage, the stucco ceiling is more prone to showing signs of damage.
Because they will turn yellow and become dull, they will have a very unappealing appearance. This will have a significant negative impact on the aesthetics of your home. They are prone to direct sunlight, which results in a dingy and dismal appearance in the room.
What are popcorn ceilings?
A popcorn ceiling is a ceiling that has been coated with styrofoam debris and drywall materials in order to conceal any uneven areas on the ceiling. Not only was it less expensive financially, but it also allowed home builders to move on to another project more quickly, resulting in higher revenues. The faults are hidden beneath the surface of the popcorn. Because of this cost-effective method, the builders did not require any additional labor to smooth out the ceiling, allowing them to devote their attention to another aspect of the renovation.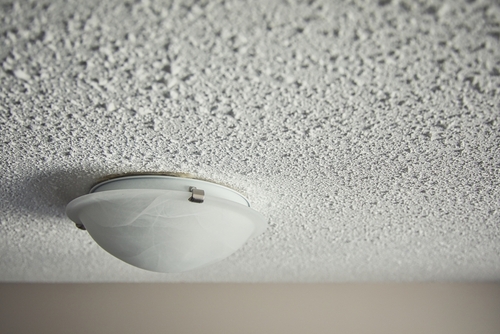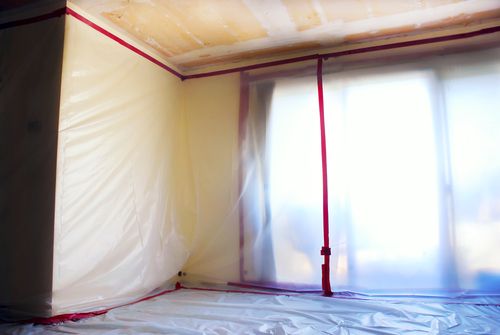 For many years, our team has been removing popcorn ceilings and restoring their surfaces. And then,  removing the asbestos popcorn ceiling requires expert knowledge, the appropriate equipment, and a gentle approach. Furthermore, popcorn ceilings, whether they contain asbestos or not, are difficult to remove. Especially if it's painted.
At our company, we take all necessary measures while removing popcorn ceilings, whether they contain asbestos or not. The process includes preparing the whole space diligently since there's lots of dust in the room when the popcorn ceiling is removed. As soon as the substrate is fully revealed, any imperfections are filled and fixed, the surface is sanded and smoothed, and the ceiling is painted when the last step of priming is completed.
All of these steps are done in a thorough manner – always by professional house painters, while your room is left clean. Why worry? You have us.
Remove Popcorn Ceilings and Flatten Stucco Ceilings
One of the first remodeling jobs that new homeowners will do after moving into a home that has stucco ceilings (also known as Popcorn Ceilings) is to have them taken down and replaced. The reason for this is that flat ceilings have become the standard in modern architecture. Although the popcorn ceiling may be in fine shape, free of damage or filth, it simply cannot bear the way it seems to be arranged. This is a perfectly reasonable excuse for getting the work done, and we would even agree that flattened ceilings tend to appear a lot cleaner and less cluttered than their rounded counterparts.
Because of the rough popcorn ceiling texture, they tend to collect a great deal of dust. When it comes to cleaning them, they're also more difficult to clean because they will need more than simply sweeping a towel or duster across the surface to get rid of the dust. In order to repair a ceiling, a hole must often be cut out, and even experienced specialists might have difficulty matching the patched stucco ceiling to its surrounding environment.
A flat ceiling allows you to use pot lights to illuminate your house, which is a uniquely modern alternative for illuminating your home that is not likely to go out of fashion anytime soon. Pot lights are available in a variety of styles and colors, and they can make a space appear considerably brighter than it actually is.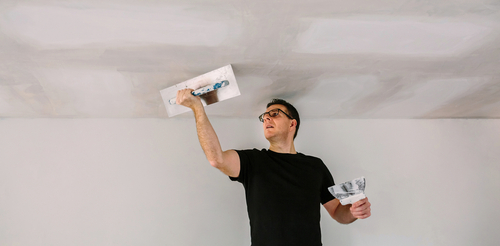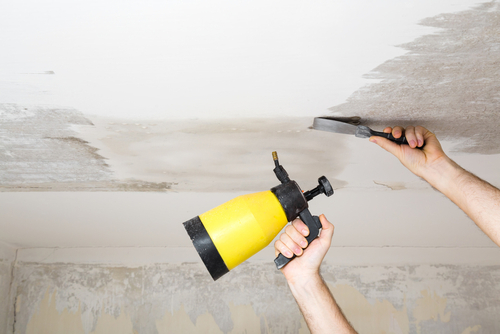 Tell me the best way to remove stucco ceiling?
If the ceiling is stuccoed, is it required to take it down? It is not only an eyesore that detracts from one's appearance, but it can also have major health effects. The fact that textured ceilings have become commonplace is a remarkable development. What did they think at the time? Fortunately for us, this could be of assistance. As a result of our experience working with high ceilings, we have the skills and knowledge to deal with any popcorn ceiling and smooth it out in a matter of minutes.
Before and After Stucco Removal
Take a look at some of the photos from our work. We are thrilled to have been able to help so many homeowners in smoothing out their ceilings and making significant improvements in their houses. Notice how the interior lighting of each space is affected by the removal of the textured stipple. With no more stucco, the light can spread more naturally.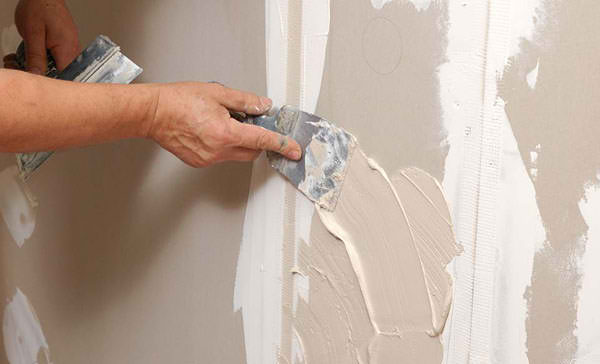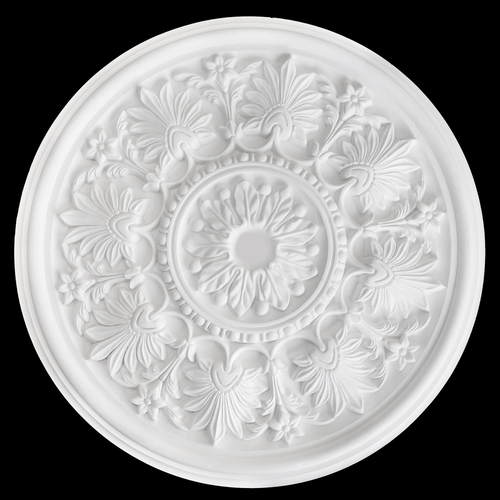 Do you still have stucco ceilings?
Having an outdated ceiling and old-fashioned textured ceiling in your home or office may be causing you to have a reduced quality of life. Allow our company gives you a swift and clean update to your house that will leave your ceilings looking fresher and brighter than before.
Get Free Popcorn Ceiling Removal Quote Now!
We are prepared to work with you in a timely and efficient manner. Moreover, we will be able to offer you an accurate pricing quotation before we begin working on your project. You will know exactly how much money will be spent and where every penny of your money is going. It is our knowledge that these services are quite valuable, and we are confident that we will be able to supply you with the suitable solutions that you could possibly need. Even if you want the popcorn ceiling removed professionally and efficiently, you will be able to leave it all to us because we have the necessary experience. We're the tea that knows how to get the job done right.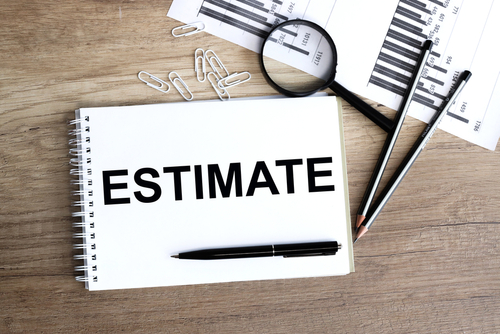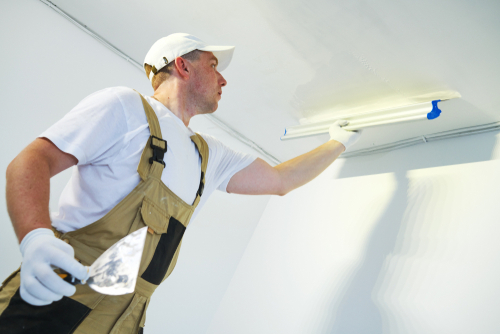 Why choose Smooth Ceiling?
House interiors become healthier as a result of the removal of popcorn ceilings. And it is one of the most significant advantages of removing such ceilings. Furthermore, it is the most effective method of updating the interior design style. Popcorn ceilings were popular as a decorative feature in interior design around past years ago, but they are now considered outdated. At the time, they were the most popular ceiling texturized theme – a form of ceiling that also had the quality of absorbing sound. The use of texturized ceiling designs is no longer fashionable nowadays since more advanced ways of sound insulation have been developed instead. However, the most important reason for removing popcorn ceilings is that some of the older ones may contain hazardous asbestos.
Is your house over 100 years old? Don't put it off any longer. Come and talk to us. Make an appointment for the removal of the popcorn ceilings.
Frequently Asked Questions about Stucco Removal
Is it hard to remove stucco?
Can you remove stucco from walls?
How do you break out stucco?
Should I remove stucco?
Is it hard to remove stucco?
The good news is that the removal method is extremely basic and does not normally need the use of any specialized equipment. The bad news is that conventional stucco is quite durable and will need a significant amount of personal effort to properly remove.
Can you remove stucco from walls?
How do you break out stucco?
Should I remove stucco?