The two primary reasons that homeowners choose to have their exterior house painted are to beautify their property in order to boost curb appeal and to preserve their property from the rigors of severe weather conditions. As a homeowner, it is critical that your property is up to date, modernized, and properly maintained. It is also necessary to maintain the elegance of your neighborhood and protect it from preventable damage. It makes sense to keep up with your exterior painting, whether you are selling, maintaining, or have just purchased your property.
Our expert exterior painting specialists have years of experience in estimating and performing painting work on the exterior of homes and businesses. We ensure that you are quoted a price in advance so that there are no unpleasant surprises. Our customized exterior painting service package will offer you a full breakdown of the cost of your painting project, rather than merely providing you with a verbal quotation or "loose estimation" for it. This includes our service strategy as well as the products that will be utilized. When the plan is ready, our exterior painters will continue working on it to ensure that the task is completed to your satisfaction.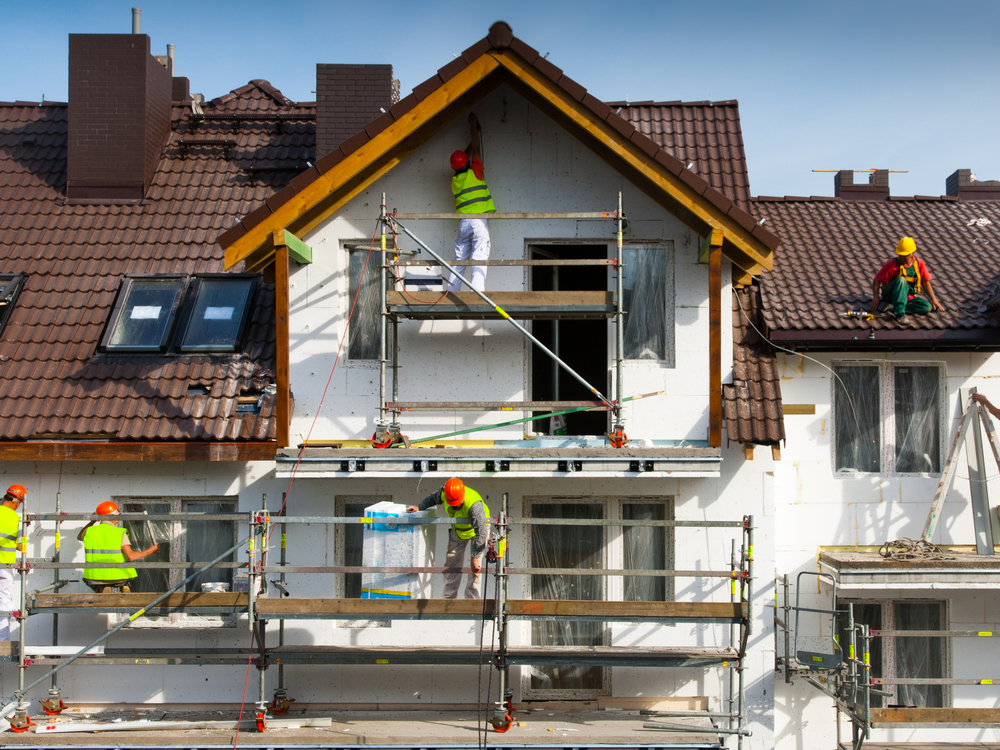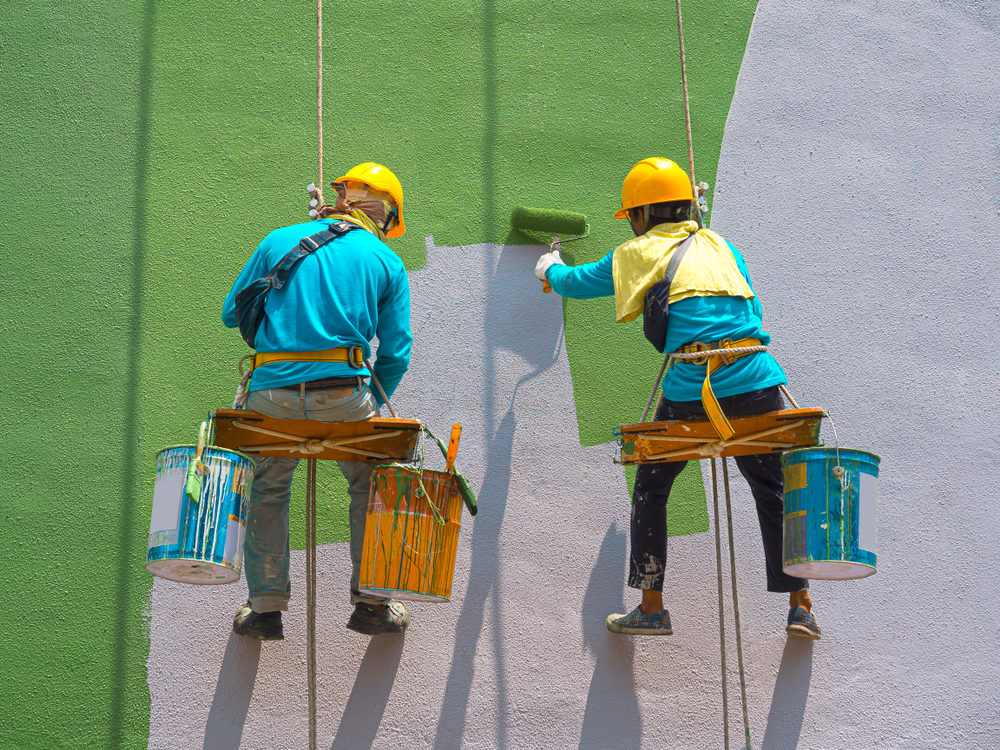 Exterior Painting Services
When you choose us to provide exterior painting services, you can be certain that you will receive the finest quality paint job from a team of expert painters. Our mission is to provide outstanding experiences for our clients. We do the painting, so you can do life. When you're ready to set up a time for your free painting estimate, contact us.
Exterior house painting is the most effective way to increase the curb appeal of your property. Giving your property a total makeover without effort, headaches, or anxieties is now easier than ever with the help of our company.
Our team of highly experienced exterior painting specialists provides the best quality results, ensuring that you receive a finished product that you can be proud of and that your neighbors will envy.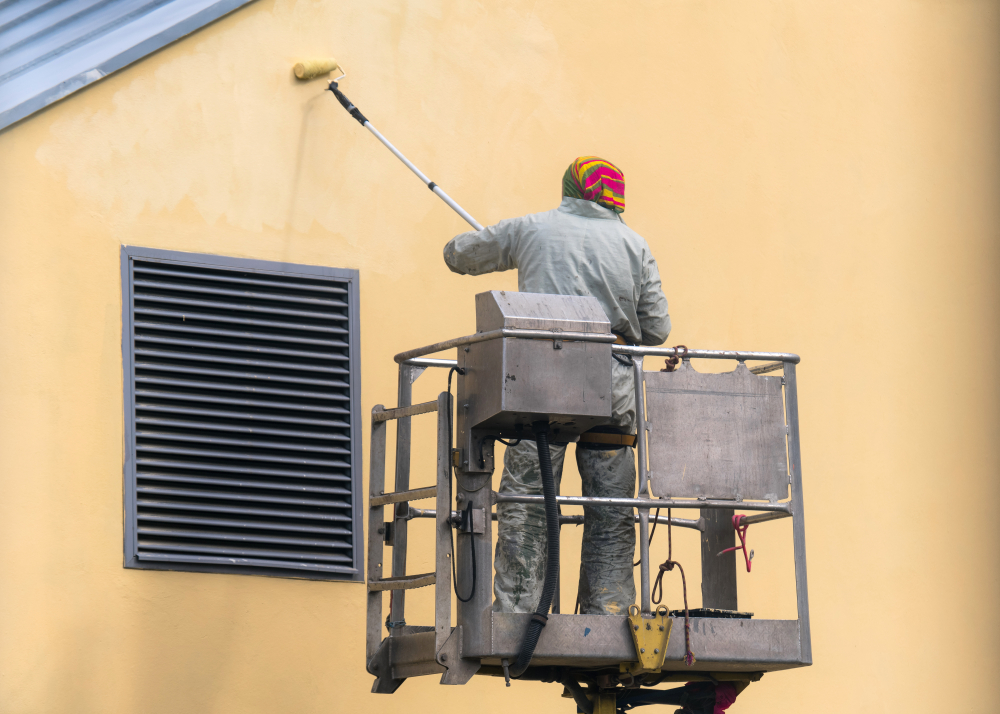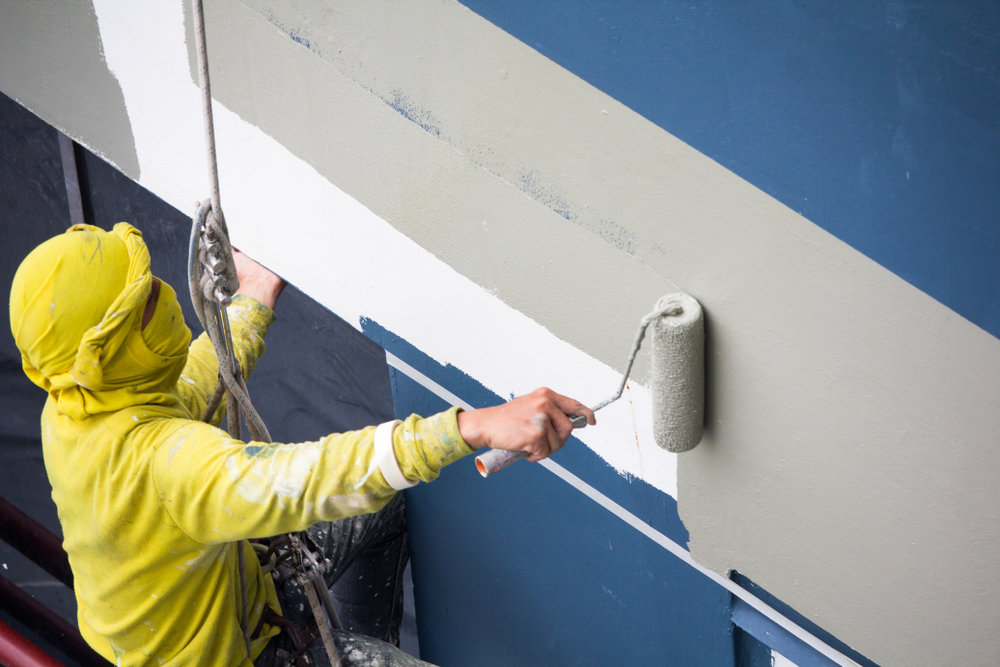 Exterior House Painting Cost
There are a variety of factors that affect the exterior house painting costs, including the type of surface being painted, the number of coats applied, damage to surfaces that must be repaired, and the ease with which surfaces can be accessed (whether special equipment such as scaffolding or lifts is required), and the location of the project.
To get accurate pricing for your unique project, set up an estimate appointment with us.
Exterior Painters Edmonton
Exterior house painting is not only a necessary aspect of home maintenance and upkeep, but it can also have a significant influence on the market value of a home as well as its curb appeal.
Whether you are painting the entire house or just the trim, we are more than happy to take care of the task for you. If you own a house in the Edmonton area, hiring our firm is a good investment.
We can save you time, boost the market value of your home, and do the project correctly.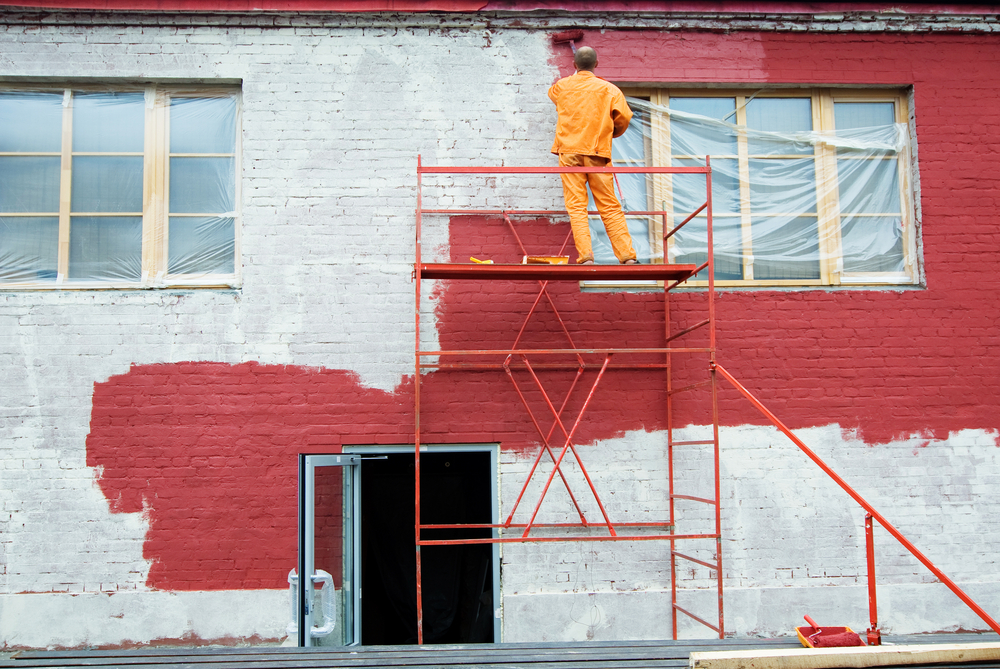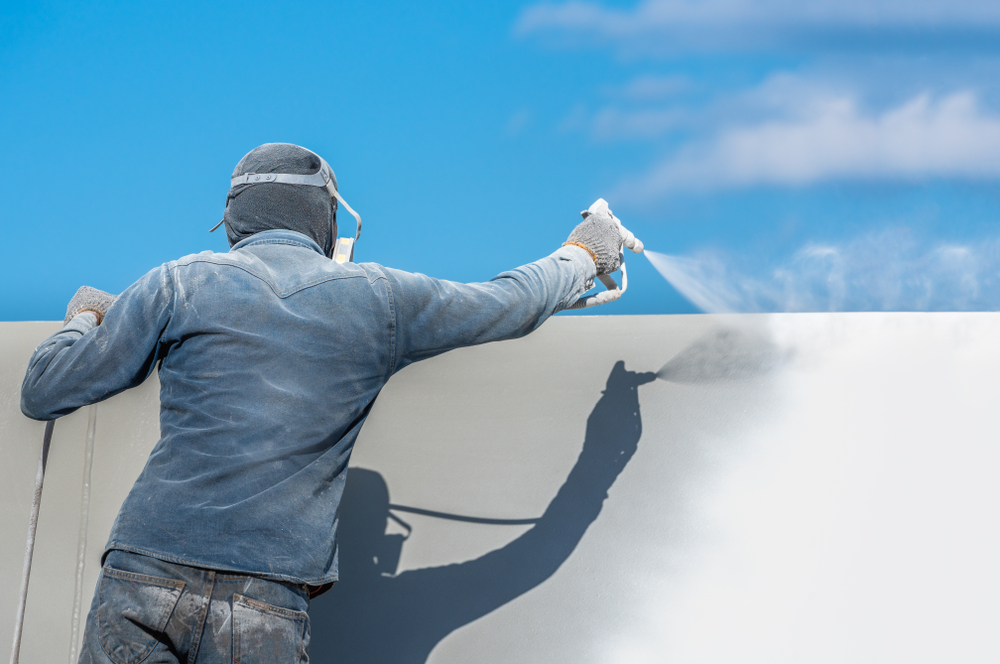 Exterior House Painting Contractors
Imagine waking up in a living area that is bright and airy, with colors that are a perfect match for your own style. We at our company want to help you make your goal a reality, which is why we provide house painting services for you and your family. It doesn't matter if you need interior or exterior house painting; when you work with us, you will get the quality you want in a time frame that will surprise you. Our friendly, uniform crew has years of expertise in painting practically everything you can imagine, and we couldn't wait to help you!
Our company is committed to making your exterior house painting experience as simple and delightful as we possibly can. Because after all, this is your house that we're talking about.   As a result, we take our responsibilities very seriously and are devoted to providing you with the finest possible service.
Your Exterior Repaint Specialists
When it comes to maintaining your curbside pride and increasing your residential value, updating and repainting the exterior of your home about every five years is the key. Repainting the exterior of your home tells your neighbors how much you value your property and encourages them to maintain the appearance of their own properties. To rejuvenate old worn doors, windows, trim, porches, and decks and not only make them look their best but also protect them for years to come, it takes a top-rated exterior home repainting specialist.
House painting is the most cost-effective approach to improve the appearance, value, and protection of your house while saving you money on energy and avoiding more expensive repairs down the line. With the most up-to-date exterior painting technology in the hands of our professional painters, we can ensure you receive the most favorable return on your investment.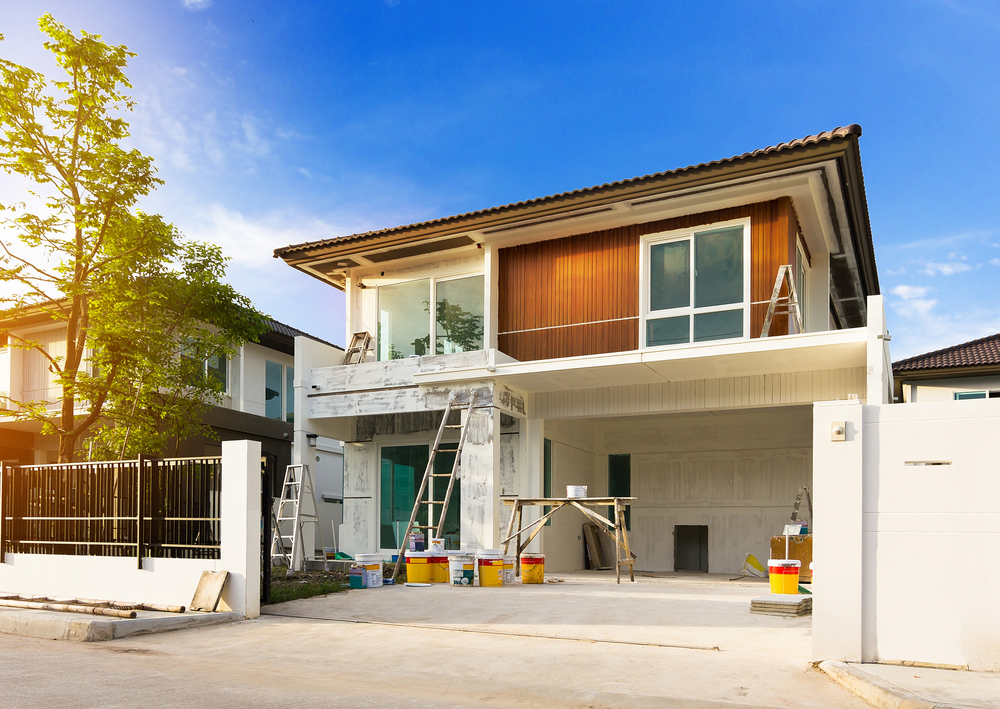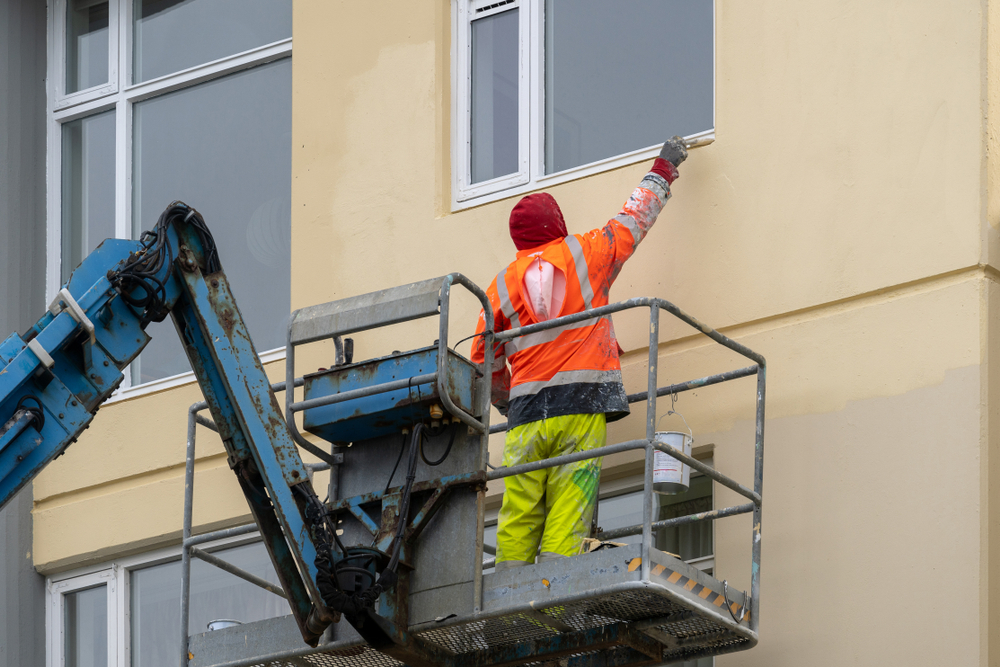 Exterior Painters Specialists in Edmonton
Painting the outside of your home is becoming an increasingly vital duty in our modern world. When we paint the outside of a home using latex paint, we can obtain the highest protection, the hardest finish, and the longest-lasting finish. Painting the outside of a building not only improves the appearance of the structure but also raises its worth.
Our Exterior Painting Process
Our company's thorough exterior painting technique is what ensures that our customers are always satisfied with the results. We believe in painting people's lives, not just their homes, and we strive to create spaces that you will enjoy comfortable living in for many years.
Take a look at our proven exterior painting process:
Honest Estimating

The process of hiring our team for your exterior home painting services begins with a consultation with an estimator who will give you a transparent quote for the entire job with no hidden fees.

Thorough Preparation

Our team understands how critical preparation is in ensuring that the final paint job is of the highest possible quality, and we make the necessary efforts to guarantee that all surfaces are properly prepared before a single paintbrush touches them.

Expert Painting and Thorough Cleanup

Once all surfaces have been prepared, your exterior house painting can begin. Again, the team of exterior painters at our company is highly trained and will treat your home as if it were theirs when painting its exterior.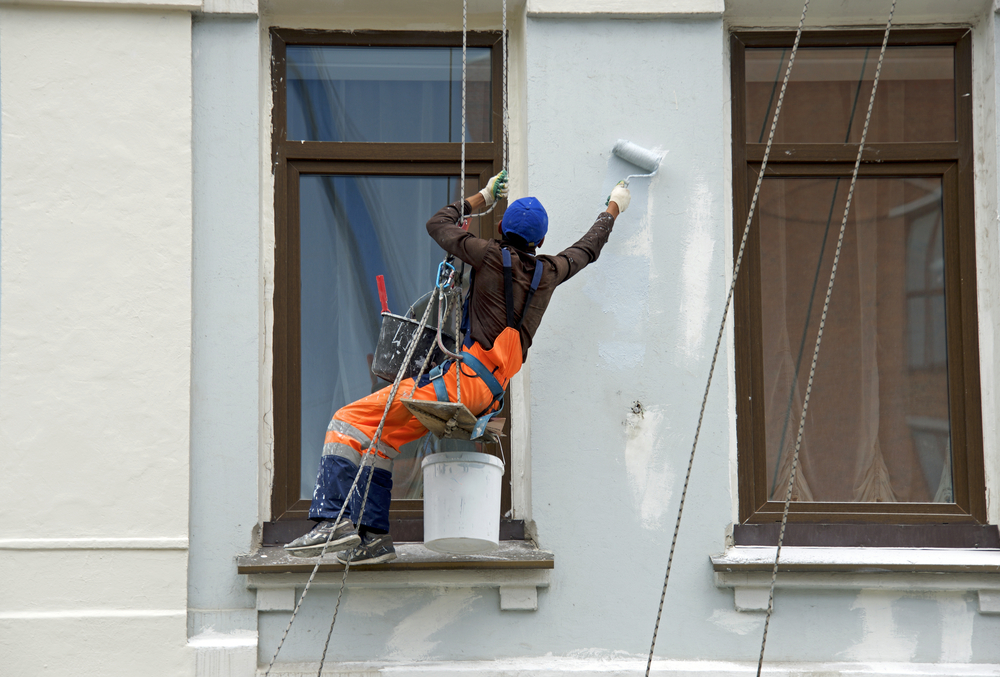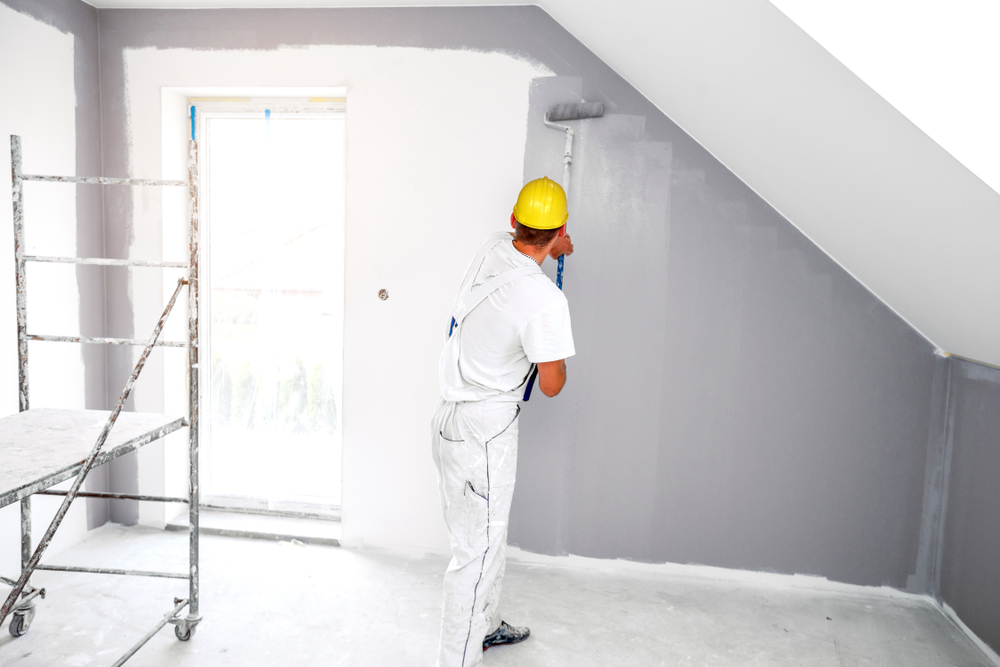 Providing interior painting services is the foundation of our business. You can rely on us to take care of all of your painting needs. Whether you want our services for a single day or for an extended period of time, we can meet all of your needs for both residential and commercial wall and ceiling painting. We've had the privilege of working with a number of homeowners in the neighborhood. We've done everything from bungalows to semi-detached houses to lakeside condominiums — and lots of them! It is always a comfort to return to familiar streets and buildings and to be able to anticipate and adapt to the demands of each individual home and homeowner. We are capable of meeting any and all of your needs. Nothing offers us more delight than being able to serve you and your family with the exact services that you and your family require, and to do so to your complete satisfaction!
Exterior Painting Near Me
Do you need a professional paint job completed quickly and with high quality? We're your local exterior house painters, and we're bringing happiness to people all around the area by completing high-quality interior and exterior painting jobs.
Our innovative painting system is a stroke of genius. On every project, we mix the correct number of uniformed, experienced painters with a tested process and system that we've honed over the course of 20 years to produce outstanding results. It's a stroke of genius, to be sure!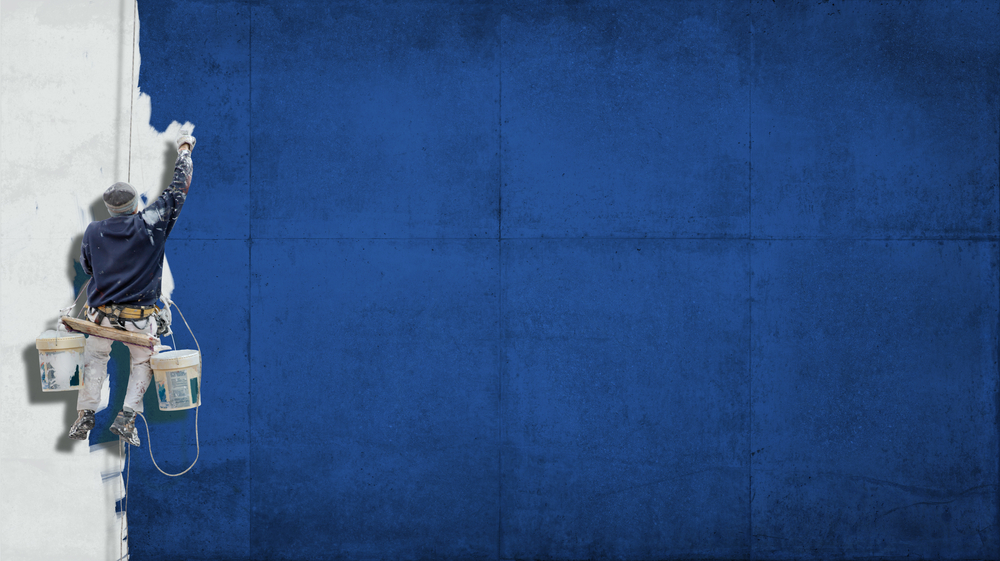 Exterior Painting Preparation
Preparing an exterior for painting includes a number of steps:
Install scaffolding to provide easy access to the house's exterior wall.

Staple a plastic tarp to the lowest course of siding to catch paint chips.

Protect yourself with a dust mask and safety glasses before removing loose paint from the siding using a pull-style paint scraper. Tungsten-carbide blade scrapers maintain their sharpness for a longer period of time, although steel-blade scrapers are less expensive and can be simply re-sharpened using a file.

It is important to always scrape in the direction of the wood grain to avoid harming the siding.

Make sure to scrape any remaining paint away from the lower lip (butt edge) of the siding.

Removing any residual paint with an electric random-orbit sander equipped with a 24-grit disk can save time and money. Connect the sander to a vacuum that has a HEPA filter installed in it.

Maintain constant movement of the sander to avoid sanding a depression into the siding.

In the margins of sound, well-adhered paint should be feather-sanded to the bare wood.

Remove the rust from the nail heads before setting and caulking the nail holes.

Remove paint from convex objects by scraping them with a molding scraper.

Chemical strippers can be used to remove paint from elaborate moldings that have been painted over.

The heat generated by an electric infrared paint remover helps to loosen the paint's adherence to the siding.

Allow for one minute of exposure time before removing the infrared stripper with a scraper or other scraping tool.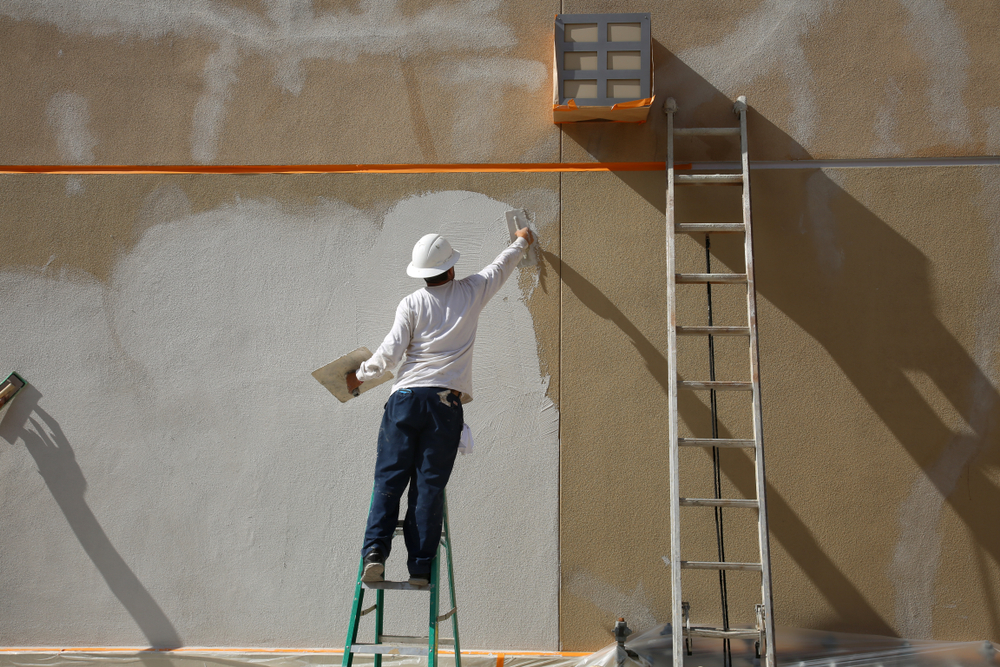 Exterior Painting Checklist
When working with a competent painting company, preparation is just as crucial as the actual painting process itself. Here is a basic list of preparation tasks that you should look for and inquire about when getting an estimate for outside painting to ensure the job is done right.
Thorough Inspection – It may seem apparent, but it is really crucial! There are a number of aspects that must be addressed before painting a house. Is there any decay or damage to the wood? If this is the case, it is possible that wood restoration may need to be included in your painting bid. Was your house constructed prior to 1978? If this is the case, the outside of your property may have lead-based paint, which would necessitate extra caution during the preparatory processes.

Product Selection – After properly assessing the job, it is time to pick the goods and finish. Exteriors are often painted with a "Low Lustre" gloss, which has a softly reflecting surface and is used for decorative purposes.

Pressure Washing – Pressure washing or power washing eliminates dirt, mold, and mildew from surfaces, allowing the paint to cling better to them. If there are particularly unclean spots, a cleaning solution can be used to clean them.

Site Protection – Site protection entails enclosing landscaping, flowers, pathways, and other features. It also entails capturing the paint chips that fall during the scraping process.

Caulking Around Windows and Cracks – Water can accumulate in gaps in the surface, producing mildew and shortening the life of your paintwork. Caulking prevents this from happening by sealing the pores. Caulking cracks and windows, as well as sealing minor holes, can help to "weatherize" your home, which means it will be more resistant to the elements.

Scraping Delaminated Paint – It is necessary to scrape away any flaking paint, including peeling and bubbling regions, from the substrate. Remove the loose paint to reveal the bare surface, which enables for greater adhesion of the fresh coat paint to be applied.

Spot-priming Exposed Substrate – Following the scraping and exposing of the bare surface, these areas should be primed to aid in the adhesion of the paint to the surface. When painting unfinished wood, it is always a good idea to prime it first. If you have never painted your home before, it is a good idea to apply one full coat of primer to the surface.

Masking Windows – We normally use an airless sprayer to apply paint to external surfaces in order to get a more uniform and efficient finish. Masking helps to protect the windows and other important areas from overspray. 

Cleanup – After all of the painting work has been completed, there will be a thorough cleanup. Ensure that all paint chips have been collected and properly disposed of and that all areas have been thoroughly de-masked. After that, it's time to take a step back and appreciate your newly renovated house! Whenever you work with our company, we will thoroughly clean up the job site and, of course, we will leave you with any extra paint that you may need for future projects or for reference purposes.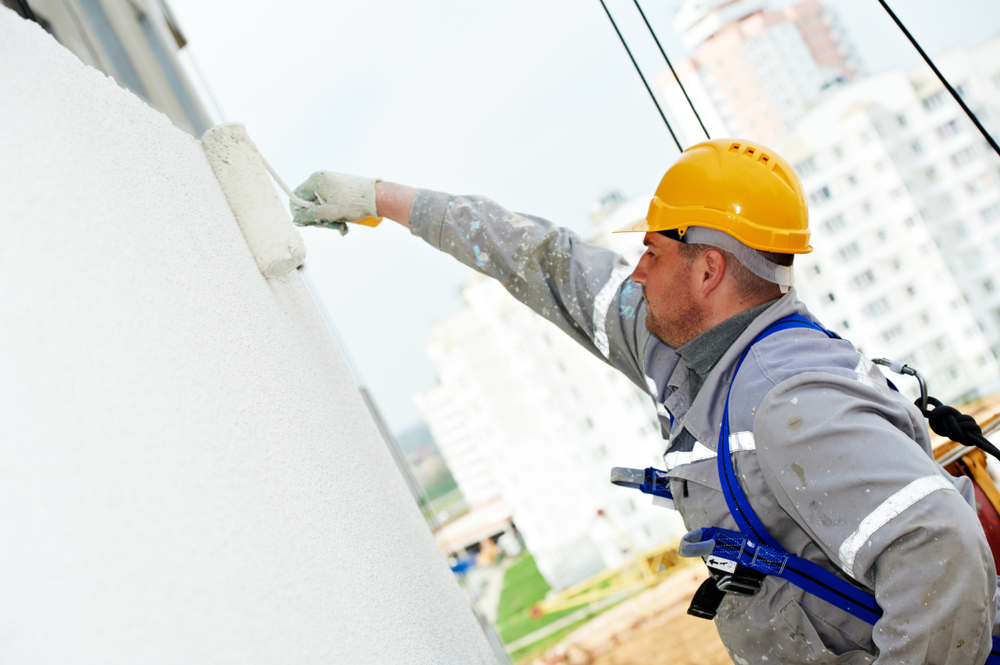 New Construction Exterior Painting
A high level of quality and a solid commitment to achieving deadlines are required when painting a new construction project (or a property that is being renovated). Every time, our company takes care of both.
As a new homeowner, the last thing you want to worry about is a conflict with your schedule or difficulties with your paint job. You deserve better.
In order to offer high-quality outcomes on time and within budget, we have developed processes. We are masters in assembling the most qualified team possible for each project. We're also good at getting along with others. As the majority of new construction painting projects involve many work crews on-site all working toward a shared objective, proper coordination is important in order to deliver your new home on schedule.
A new coat of paint usually appears to be in good condition when initially applied. However, if the surface is not properly prepared, even a nice paint job might swiftly deteriorate. When it comes to your new house painting job, we want you to be entirely delighted with the results for many years to come. That is why we are making significant investments in the training of all of our workers. Any interior or outdoor painting problem may be handled by our team of professionals since they are well versed in the finest preparatory processes, products, techniques, and topcoats to employ.
Our interior painting and exterior painting works are not only of great quality and durability, but they are also aesthetically pleasing.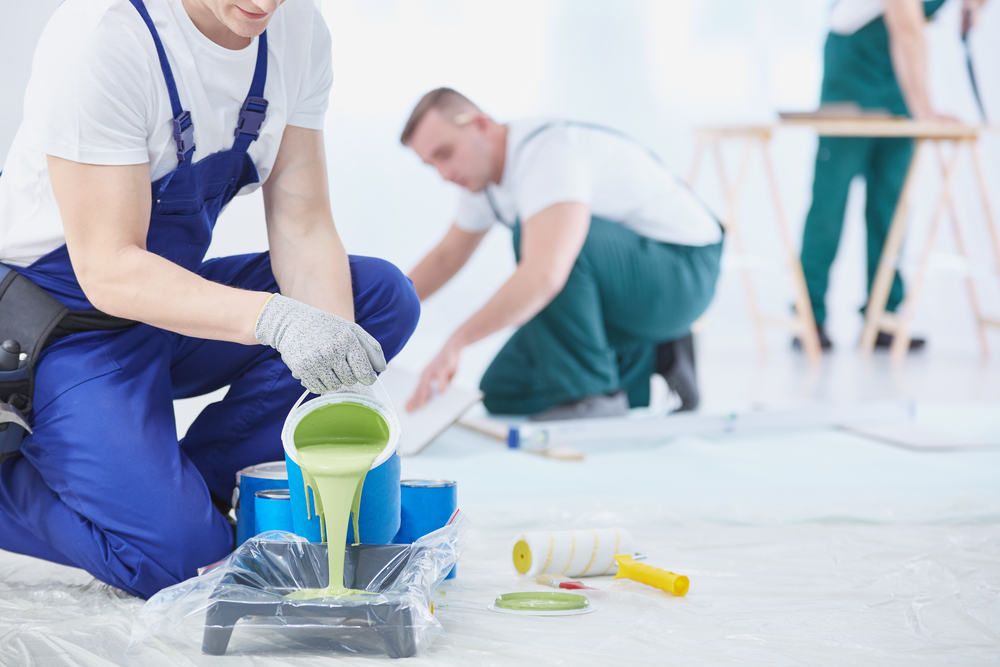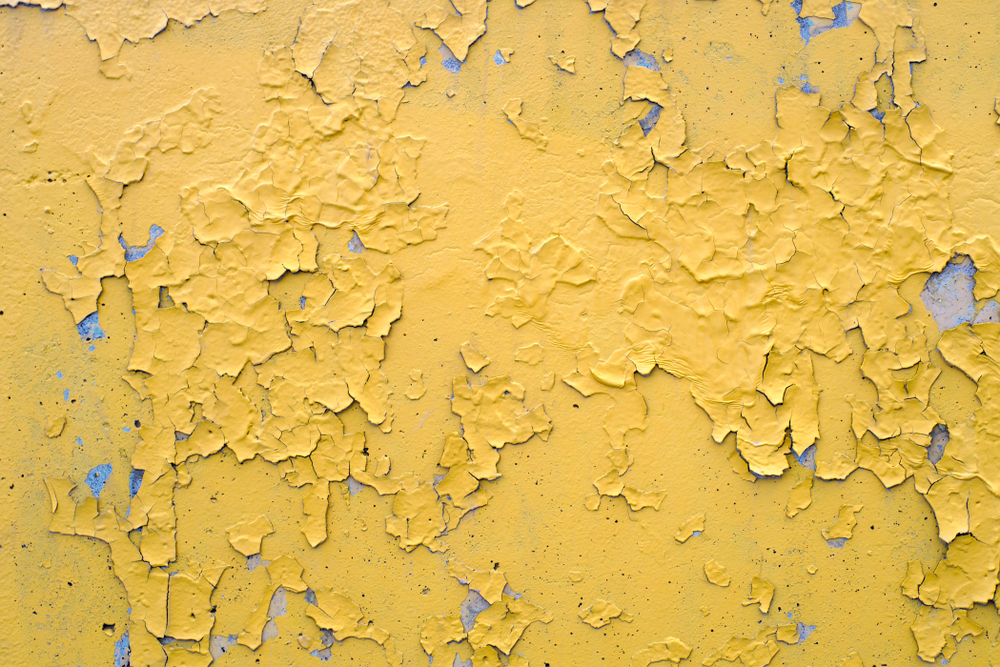 Peeling paint off the walls may make a room appear unpleasant and drab. Apart from that, it's a little depressing to see all of your hard painting work go to waste! Peeling paint can occur on the exterior of a structure as well as the interior of a home. Peeling paint may have a big impact on the appearance of your home, whether it is on the outside, or the interior.
If peeling paint occurs inside the house, it might even cause medical concerns for the people who live there in the first place. Falling paint chips may be harmful if they get into your eyes, and breathing in paint residue can cause your lungs to become irritated and cause breathing difficulties. This can be a major condition that can have a negative impact on one's health.
Usually, paint begins to peel either soon after it is applied to the wall or after a period of time. It is dependent on the condition of the wall before construction and also on the constructor. If you are seeking contractors who provide excellent peeling paint services, please get in touch with us!
Residential and Commercial Clients
Hiring a professional commercial and residential painting service has several advantages over doing it yourself. For starters, our painting contractors have undergone extensive training to ensure that they are prepared to cope with any painting challenges. They are aware of when they will need to power wash an exterior or apply caulk to a small hole in the wall. They're friendly, they're in uniform, and they'll be able to answer any questions you have about painting.
Because our skilled residential and commercial painting crews are continually evaluating their own work, we can ensure that you will be completely delighted with our services when you choose us. Our team of painters will show up on time and provide you with the quality you expect in a timeline that's unexpected.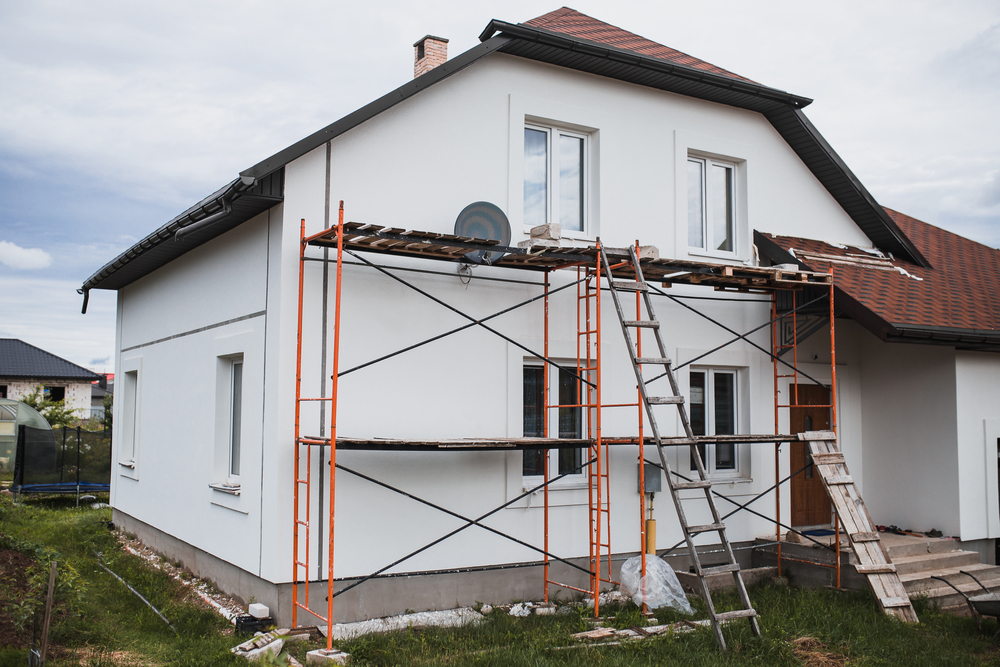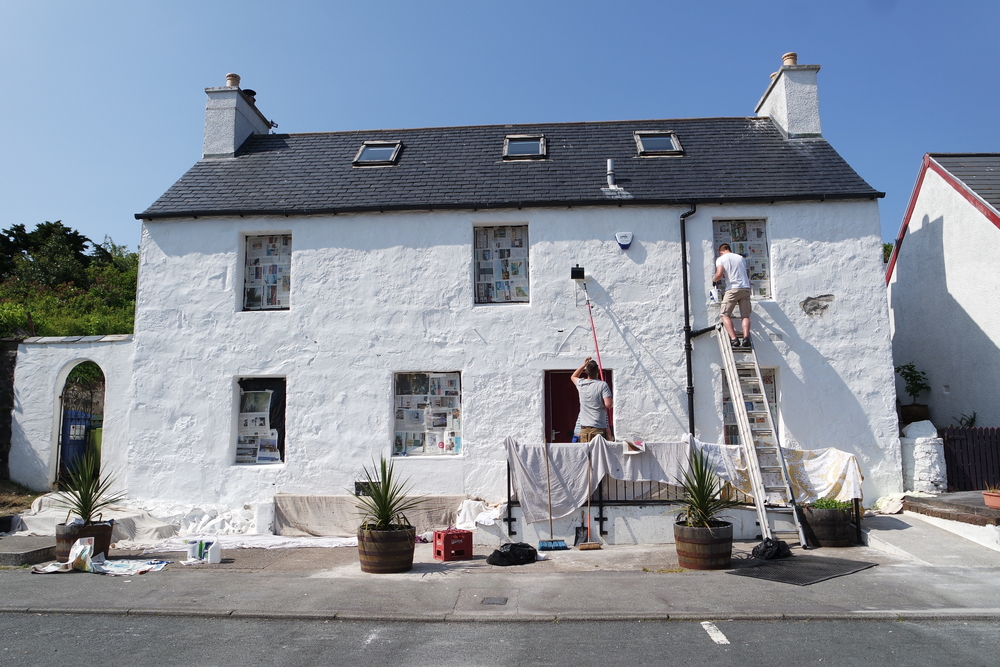 Our company is a quality-driven organization that is committed to offering outstanding painting services to our customers.
As a company, our mission is to assist homes and businesses in rejuvenating their spaces at a reasonable cost. We paint walls, baseboards, fences, siding, decks, doors, crown molding, kitchen cabinets, and other surfaces with only the best paint materials available.
With a passion for painting and strong attention to detail, you can rely on our company for all of your painting needs. We'll even assist you in choosing your colors!
We also offer free estimates, competitive pricing, and high-quality labor and service, and we are pleased to be able to provide these services to customers.
Wooden decks, on the other hand, have several adversaries. Mildew, mold development, and wood rot are all encouraged by moisture, which causes the wood to expand and compress. In order to avoid this becoming an issue, make sure that your deck is free of damp leaves, standing water, and snow. Use a good deck cleaner that can eliminate mold and mildew, and do it as soon as you see any symptoms of mold or mildew on your deck.
In addition, changes in temperature cause hardwood decks to expand and contract, resulting in fissures appearing on the surface that enable moisture to seep in. If you happen to reside in a place with high-temperature swings throughout the year, you should be aware that the degeneration of your deck will be expedited. As a result, it will need additional maintenance.
Additionally, ultraviolet (UV) from the sun degrades and fades finishes, while also killing wood fibers, resulting in wood grain breaking and moisture infiltrating the surface. If you see any of these symptoms on your deck, it's time to replace your paint or stain.
In the event that you are experiencing any of these issues, it is time to contact our deck painting professionals. We have the knowledge and expertise to restore your damaged deck to its original condition. Every deck is unique, but we have the knowledge and experience to deal with a wide range of concerns on any given deck. Preventative maintenance is the most effective method of keeping your deck looking excellent.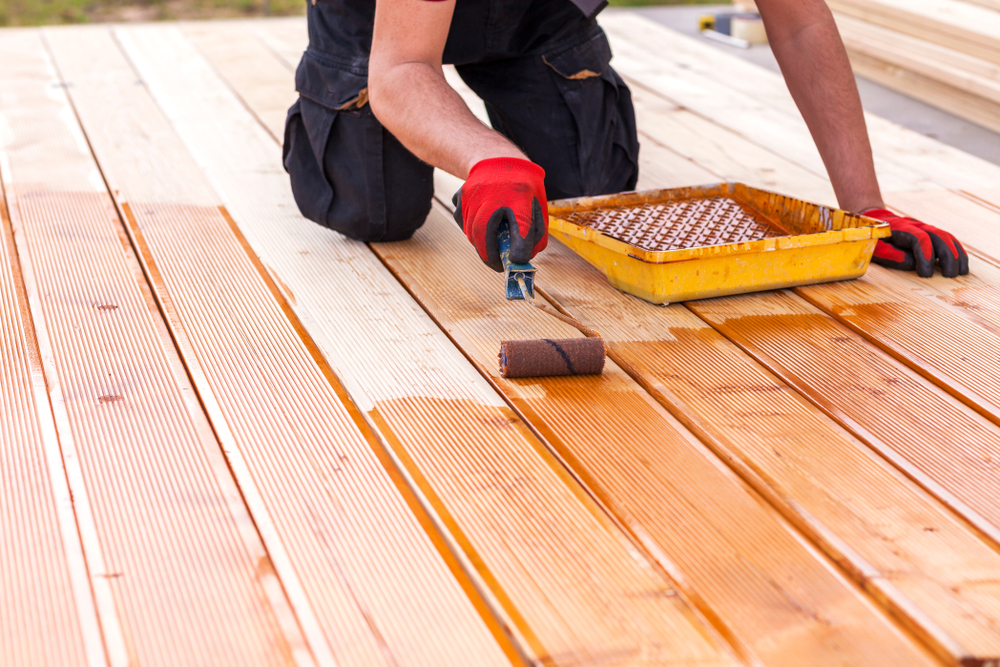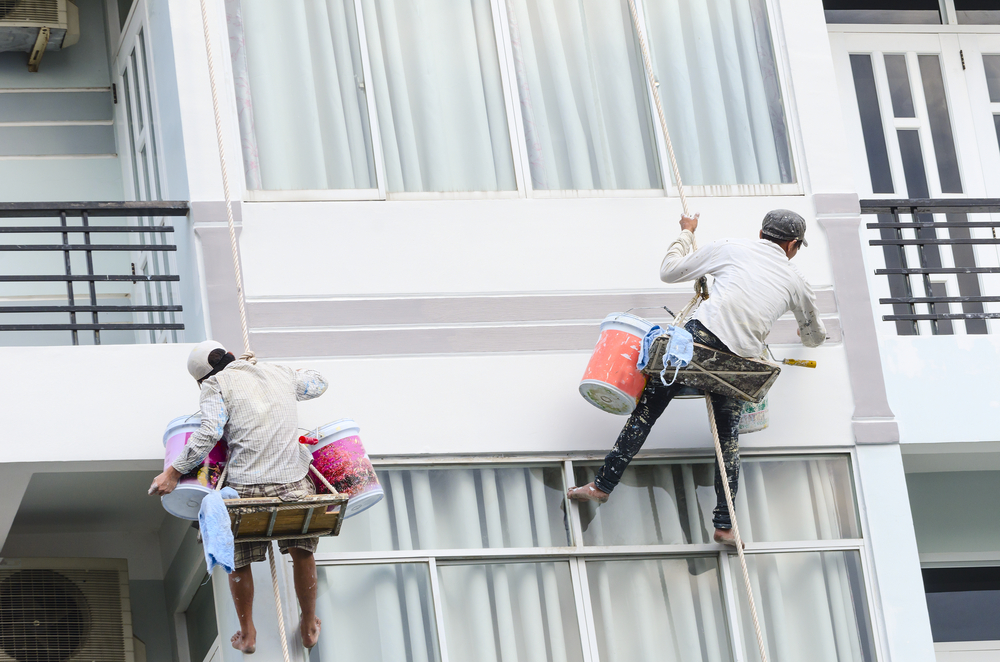 We provide a comprehensive range of commercial services, all of which are handled with great care by highly competent and experienced professionals. We complete the project in a timely manner while maintaining great quality and precision. We accommodate your need for flexibility in your schedule while minimizing disruption to your business. In addition to providing a seamless and efficient experience from beginning to end, we handle each assignment with finesse and skill at a reasonable price.
Book your estimate today!
Looking for a reputable and experienced painting contractor?
We offer a complete range of interior and exterior home painting services for all types of properties. Do you want to employ one of our experienced painters? Need a Free Quote? or if you do not find the services you are searching for, please contact us and we would be happy to assist you.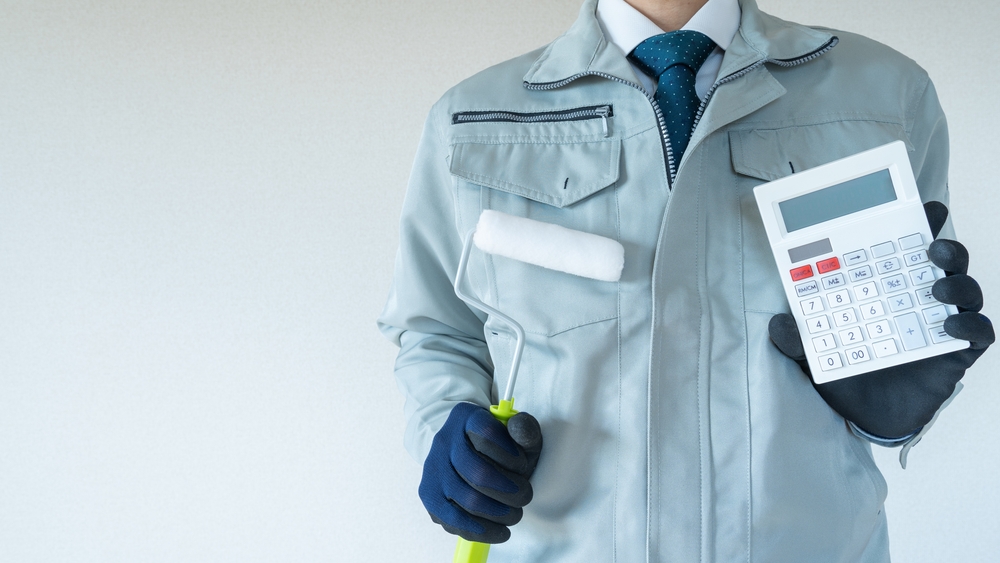 Frequently Asked Questions About Exterior Painting
What is the best way to paint the outside of a house?
When it comes to selecting the best exterior house paint, gloss paint and high-gloss paint are two of the most popular choices. These are easier to clean and more resistant to scuffs than other materials, making them a suitable choice for areas in constant use such as doors, door jambs, and window casings.
What is the best time to paint the house exterior?
Exterior painting is best done in the fall or spring when temperatures are mild and there isn't too much heat or cold in the air. If you're painting outside with latex paint, the optimal temperature range is between 50- and 85-degrees Fahrenheit.
What kind of paint do you use for outdoor painting?
According to industry standards, acrylic paint is the best type of paint to use on external finishing materials such as siding and brick. Acrylic paint is the most durable type of paint available, and it is also noted for its resistance to damage caused by weather and other natural factors.
Can I do the exterior painting myself?
Unless you have the necessary time, materials, abilities, and endurance to complete the job, you should avoid painting your home yourself. Preparing and painting a house on your own may be a time-consuming and challenging task, depending on the size and height of your home, as well as the quality of the existing siding and trim.